Man Explains That Niece Eating Green Chili For Money Was Just A Joke, Netizens Don't Think It's Funny
Recently, a video of a little girl eating a green chili for money circulated the interwebs with netizens condemning the man behind the camera for subjecting the child to such a cruel joke.
Now, the man behind the camera, which apparently is the girl's uncle, has spoken up.
In a video posted by Ahmad Farraj, the man explained that the whole chili incident was just a joke.
#شاهد
عم فتاة الفلفل الاخضر يوضح ان ماحدث في المقطع للفتاه وهي تأكل الفلفل عبارة عن مزح مطالبا الجميع بعدم التسرع في الحكم على الاخرين#صباحات_النصر #نجران_الانᅠ #الامارات_رساله_سلام #الاخبار_الحلوه pic.twitter.com/x5FIYwV9Bh

— احمد فراج (@ahmadfarraj522) September 15, 2020
He wrote, "The uncle of the green pepper girl explains that what happened in the clip of the girl eating the green chili was just a joke, and asking others not to rush to judgement."
But netizens weren't having it.
This comment goes, "Do not excuse a criminal. Pepper raises the level of acidity to the highest degree, which causes cramping, especially for children. The pain in her eyes is of this wrongdoing. May God help her."
Earlier this week, Hassan Mohamed Hussein took to his Facebook page recently to showcase the video of the girl eating the green chili that took the internet by storm.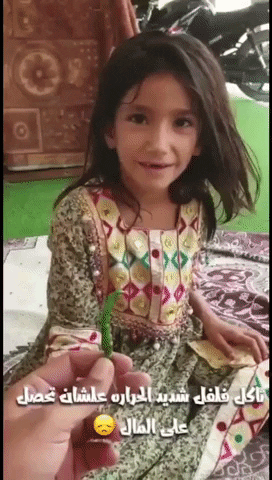 She then can be seen tearing up and crying at the spiciness while the man laughs and hands her some money.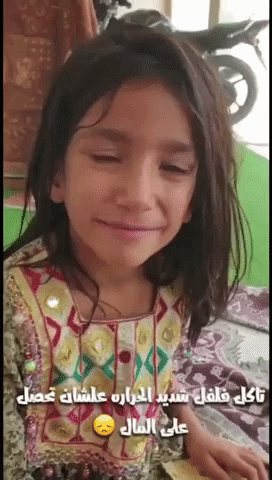 Many netizens have since spoken out, condemning the man's actions.
This comment goes, "Her tears stirred my heart, this is so inhumane!"
What do you think about this? Let us know in the comment section. 
Also read: Poor German Shepherd Cries While Eating Chilies Fed By Owner As New TikTok Trend Emerges In China