Marvel Fans Shooketh As Shiny Metal Monolith Found In The Middle of Nowhere
It looks like 2020 isn't done with us yet.
If you're an MCU and Marvel fan, you'd understand why the discovery of a random monolith out in the middle of no where is sparking conversations.
As according to CNN, the Utah Department of Public Safety (Utah DPS) recently found a metal monolith out in a remote part of the state, where they were assisting the Division of Wildlife Resources with counting bighorn sheep via a helicopter.
"One of the biologists spotted it, and we just happened to fly directly over the top of it. He was like 'Whoa, whoa, whoa, turn around! Turn around!' And I was like, 'What?', and he's like, 'There's this thing back there, we've got to go look at it!'", recalled the pilot, Bret Hutchings.
They approached the shiny, silver metal monolith that was sticking out against the red rocky terrain and was at about 305cm to 366cm in height. Hutchings also shared that it looked like it had been firmly planted into the ground, compared to being randomly dropped there.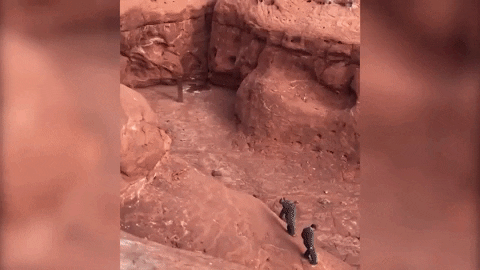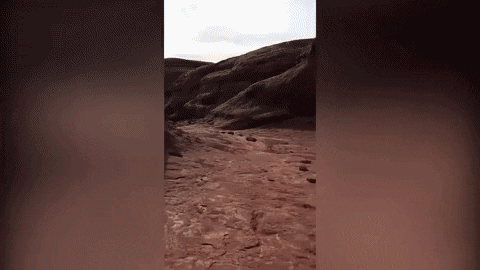 "We were kind of joking around that if one of us suddenly disappears, then the rest of us make a run for it," he added.
But they do not believe that the presence of the monolith is a sign of something alien.
"I'm assuming it's some new wave artist or something or, you know, somebody that is a big '2001: A Space Odyssey' fan," he said.
The exact location of the monolith is currently being kept a secret while the Bureau of Land Management decides whether or not to further investigate the issue.
The Utah DPS has since shared that it is illegal to install structures or art on public lands without the necessary authorisation, "no matter what planet you're from".
Who or what do you think installed the monolith? Let us know in the comment section.
Also read: Indonesian Man Reveals He Only Sold Meteorite For RM57,660, Feels He's Been Cheated By Buyer