MCO Phase 2: These Are The 11 New Rules From The Government You Need To Know
As Malaysia's MCO extension comes into effect, let's see what we all CAN remember with the new implementations so that we do NOT have to go through another extra two weeks.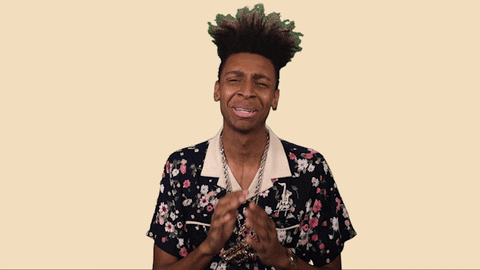 These are the few important changes and rules that you need to take note of:
Supermarkets, restaurants, petrol stations and food deliveries will only be opened from 8am-8pm everyday so do NOT try to leave home after that
Only one person is allowed to travel in the car to purchase anything outside your home so do NOT get creative by saying you're lonely
Contact-less deliveries by all food delivering services are encouraged so do NOT touch Mr. Foodpanda's hand no matter how much you long for human contact
There will be plenty of roadblocks everywhere and police will be taking STERN actions so you can run but you can NOT hide
Malaysians returning from abroad will be taken to a 'quarantine centre' and will not be able to see their families so STAY strong, it is for theirs and your best interests
Public transportation will be from 6am till 10am and 5pm till 10pm so do NOT go waiting for a train at any other time
Private vehicles are allowed only from 6am till 10pm so do NOT go for jalan-jalan after curfew 
Taxis and e-hailing services will be available from 6am till 10pm everyday but DO remember social distancing especially when you're in the car
Commercial vehicles are encouraged to be on the road only from 7am till 7pm so for the betterment of our country TRY la ahh
Recreational, social and religious activities are 100% not allowed so PLEASE recreate, socialise and pray within the four walls of your home
Ceiling prices of face masks have been lowered by 50 cents so do NOT be so stingy to spend RM1.50 for the benefit of yours and others
And there you have it, all the new changes you need to know for MCO Part II. As our frontliners literally put their lives on the line to battle this epidemic, please do your part and follow the rules imposed on by our government. The thought of staying at home for two weeks is horrendous, but what's worse is the thought of still staying at home even after the two weeks is over.
With that in mind, #stayhome #staysafe and let us look to being done with Covid-19 once and for all!
Also read: 5 Ways Malaysians Can STILL Do Their Part While Staying Home During The MCO Period