Meet Adele Lim, The Malaysian Who Is Writing The Next Big Disney Film, Raya & The Last Dragon
We Malaysians are always proud when our fellow countrymen achieve something extraordinary that enhances the good reputation of our country! It's time to be proud, as a Malaysian is writing Disney's next big animated feature!
Meet Adele Lim.
Adele Lim started off as a writer in The Star before going on to produce one of the most well-known TV series of the early 2000s, One Tree Hill. She then moved from the small screen to movies in 2018, when she became the co-screenwriter for Crazy Rich Asians! I mean, everyone defo watched that movie.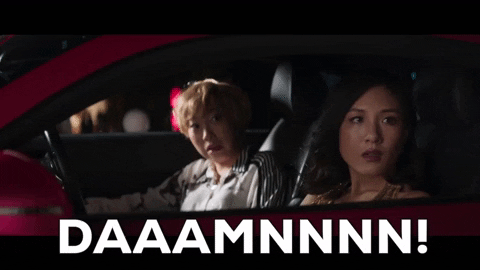 As Crazy Rich Asians was so successful, Disney recruited her to work on a film.
Just 4 days ago (25th August), Disney announced at the D23 expo that the movie will be titled Raya and The Last Dragon. They have also revealed concept art for it, and it looks like the movie is based in South East Asia.
According to the producers, the movie will memang be based in South East Asia. During the expo, they also unveiled the all-female team behind the film. The producer will be Osnat Shurer, who also produced Moana, Adele as the screenwriter, Fawn Veerasunthorn will be in charge of the visuals while Cassandra Steele will be voicing Raya – and Crazy Rich Asian's own Awkwafina stars as the titular dragon, Sisu! Go, go girl power!
Raya & The Last Dragon is set in the fictional land of Kumandra. The producer said that it is situated in a reimagined Earth inhabited by an ancient civilization that respected the mythical dragons for their power and their wisdom, reported The Star.
Raya, a warrior who hopes to save her world, needs to find the last dragon, Sisu.
This movie will be out in cinemas in November 2020!
We're very proud of Adele for making a name for our country, and we can't wait to watch Raya and The Last Dragon!
Also read: Watch Iconic P. Ramlee Films Only at TGV Cinemas This Merdeka And Malaysia Day