MoH: Use & Sale of Vape & E-Cigarette Products May Soon Be BANNED In M'sia
For those of you who enjoy vaping or using e-cigarettes, you may want to take note of this news, because the days of the vape may be numbered in Malaysia! According to a recent report by Astro Awani, the Ministry of Health may be considering banning the sale and distribution of all vape and e-cigarette products in Malaysia!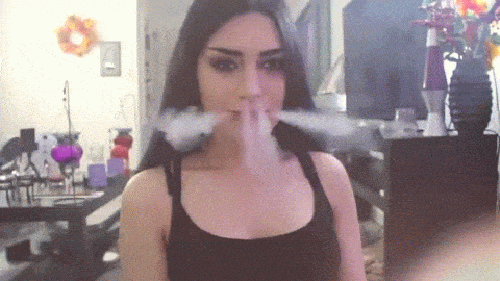 But relax, because according to the deputy Minister of Health, Dr Lee Boon Chye, that just happens to be one of the few alternatives the ministry is looking into to regulate and curb the widespread use of vapes and e-cigarettes within Malaysia. They are also considering strict laws that will restrict the sale of vape and e-cigarette products as another option.
Dr Lee also adds that more research is needed before such a drastic move is undertaken by the government. These steps are being considered due to the rising concerns of how vape and e-cigarette products are becoming increasingly popular among young teenagers still in school, with the sale of these products often going unregulated.
"We have not come to a decision as to whether we want to ban the sale of vapes and e-cigarette products outright, or restrict their sale with stricter laws for these products that both contain and do not contain nicotine."
He also adds that the Ministry will make a decision on the matter by next year, once more data can be conclusively recorded. This follows after a number of non-government groups have signed a memorandum in a bid to get the government to stop the sale and distribution of vapes and e-cigarettes for the sake of the health of all Malaysians.
The memorandum also states that these products have become more and more popular among young schoolchildren.
This follows after reports say that the Ministry of Health is also planning to draft a new legal act related to the use of vapes, sishas and e-cigarettes in Parliament by next March.
Well, it definitely looks like the government is planning to take some pretty huge measures to stamp out the use of vapes and e-cigarettes in Malaysia. What do you guys think of this development? 
Also read: Warning: Vaping May Turn Men Infertile According to M'sian Fertility Doctor