M'sian Dad Almost Kantoi By Wife After He Sent A 'Sus' Text To His Family Group Chat
When you have multiple chats in your WhatsApp or any other instant messaging platform, there's bound to be times when you accidentally send the wrong message to the wrong person or group chat.
One man almost got himself into trouble with his wife when he sent a message to his family group chat that was meant for his employee.
A Twitter user, who wishes to remain anonymous, posted a conversation that took place in her family group chat which has since received over 25,800 retweets and 45,900 likes at the time of writing.
The conversation starts off with her father mistakenly sending a message to the group chat which he meant to send to his employee. The message reads:
"Yang you pakai sekarang and the new one?" (Translation: "The one you're using now and the new one?")
Immediately, the netizen's mother responded in Bahasa Melayu, "Use what?" to which her dad said that he had mistakenly sent the message to the wrong group.
But the girl's mother continued questioning her husband and thought that he was calling someone 'Yang', which is a short form of the word 'Sayang', meaning 'Darling or Dear' in Malay.
Her husband, however, was using the actual word 'yang', meaning 'that or which' when he said, "Yang you pakai sekarang and the new one?"
The girl's mother then jokingly said that he had been 'busted', to which her husband tried to explain again what he meant in his initial message.
He even forwarded a photo of the item he was referring to in hopes that his wife would clearly understand his message.
His daughter then joined in on the conversation and teased her mum for being 'jealous'.
Feeling defeated, the netizen's mum playfully responded to her daughter with a WhatsApp sticker that said, "Shut up, you're still single."
"She really called me single right to my face," the netizen said.
"Y'all not getting that sticker, it has only brought pain."
WORLD OF BUZZ has reached out to the Twitter user, who asked her mum if she would like to say something about the funny post. She said her mum wants everyone to know that she has declared herself an "official sticker collector" and has been waiting for a long time to use it at the right moment.
I'd say she used it at the PERFECT moment, don't you think?
When asked about how she felt about her post going viral, she said:
"I didn't expect it to get this much attention from people, it was just for fun. It's gotten to the point that my Twitter broke with all these interactions haha."
"I'm hoping it'll go down quickly so that I can scroll through Twitter peacefully. But overall, I'm happy I get to show people how lively my family members are."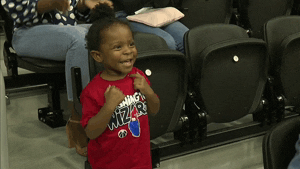 Of course, there was no ill intention in any of those texts as the family was just having some fun teasing each other. We hope this story made your day!
Also read: "There's gonna be a school cluster" 13yo Student Explains Why Reopening Schools Is a Bad Idea