M'sian GrabFood Rider Searches For & Rescues Kitten Stuck In The Middle Of Traffic
People who come to the rescue of helpless animals are truly the salt of the earth.
It only makes it better that the person is a food delivery rider that kept Malaysians fed during the recent Movement Control Order (MCO).
Amira (@amirarasyidahh) took to her Twitter account to showcase a GrabFood rider wandering through traffic in search of a scared little kitten stuck in the middle of the road.
this abang grab food deserves so much attention and appreciation 😭🙌🏻 semoga allah sentiasa murahkan rezeki abang ni 🤲🏻 pic.twitter.com/ch6qg6oqIp

— amira (@amirarasyidahh) June 11, 2020
She wrote, "This GrabFood rider deserves so much attention and appreciation. May Allah bless him with provisions."
In the video, the rider could be seen walking through traffic while checking under cars stopped at a traffic light.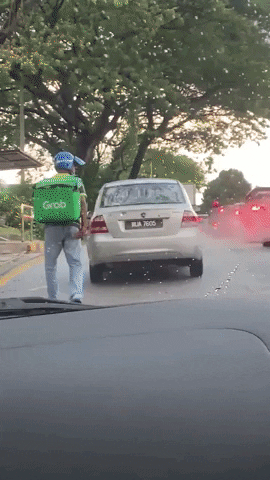 The kitten was then spotted under one of the cars as another motorist stopped to help the GrabFood rider. Thankfully, the rider managed to GRAB the kitten before the light turned green and the cars started moving.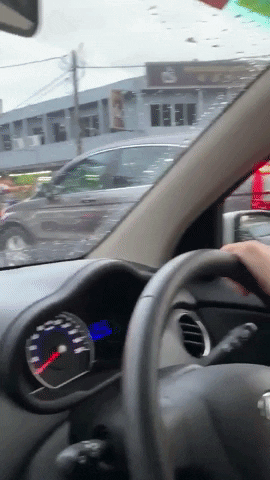 We're so happy that the rider managed to find and save the little kitten.
We truly need more kindhearted people in the world like this rider.
What do you think about this? Let us know in the comment section. 
Also read: Chubby Dog Freed After Clumsily Slipping Through Bench In 10-Minute Long Rescue Operation