M'sian Immigration Officers To Learn Mandarin & Other Languages To Welcome Tourists, Netizens Enraged
Visit Malaysia 2020 is next year, just in case you forget to check your calendars. This means that it's time we spruce up and make our country more inviting to all those economy-boosting tourists. Besides the initiatives taken by the Tourism Ministry, one extra step is being taken by the initial welcoming committee, the Immigration Department. Their latest initiative, while done with the best interests of the country at heart, has sparked some outrage among netizens.
According to Immigration Department director-general Datuk Khairul Dzaimee Daud, immigration officers will be taught Mandarin and other essential languages as a way to appear friendlier to tourists from other countries as well as to provide better services.
"Our officers must provide a friendly service because they are our visitors' first impression of the country when they arrive."
Datuk Khairul told The Star that one of his main focuses was the personal development of all his officers. While this step may seem proactive, netizens on Twitter have expressed their opinions on this matter,  most of them found the idea of learning new languages to welcome tourists to be unfair.
THAT LAST LINE THO!
This person who threw some heavy shade to the whole issue.
 "Of course they don't learn Mandarin, they know their country is the best and they don't bow down to other people cause they have self-respect."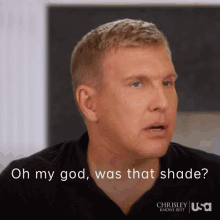 Whether or not this was the right move by the Immigration department, it has definitely sparked a debate on language and race. What do you think of this move by the Immigration Department? Should our officers learn new languages or should the tourists be equipped with a basic command of the English language?
Also read: Ambassador: China Will Be Educating Chinese Tourists On to Behave While in M'sia