M'sian Man Couldn't Join His Bros Trip To Australia, So They Brought His Face With Them!
Let's be honest. All of us have felt the FOMO of not being able to tag along on vacations with friends before. But with friends like these, you probably don't face that problem very often.
Recently, the story of a South Korean girl who printed out the faces of her three friends and "brought" them with her on a Europe trip went viral. If you haven't read it yet, you can check it out here!
Since then, a fellow Malaysian shared with WOB, a story of how he and his bros brought a cutout of their friend with them for their entire road trip to Western Australia because he was the only one in their group who couldn't make it!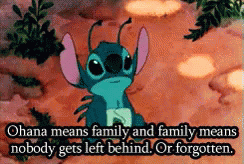 @zakimarzuki9 said that his friend, @jijoealfonso missed out on buying tickets on their bro-cation because they initially forgot to tell him!
"Everybody just bought the tickets on the spot because it was cheap. But by the time we remembered to tell him the price, it was already expensive."
In order to make up for it, Zaki and his bros tried their best to make it seem like their buddy was still there for the entire trip by bringing a cut out of Joe wherever they went. From the moment they boarded the flight to when till they left Australia, Joe didn't miss a single thing!
The bros took turns "bringing" Joe with them so that he could feel like he was there. They took photos with him in conic tourist spots.
They even made sure their fellow bro didn't miss out on any of their meals.
The inseparable buddies even brought their friend along when they were doing adventure sports like sand-boarding and spelunking!
But the biggest LOL in all this is that Joe had no idea his bros were going to this extent to make sure he didn't feel excluded. According to Zaki, Joe only found out on the second day of the trip when his friend posted a photo on social media.
#friendshipgoals. Share this with a friend you'd want to try this with! 
Also read: Woman's BFF's Couldn't Join Her Europe Trip, So She Brought Their Faces Along With Her!