M'sian Man Cruelly Dips Bird In Water & Chokes It With Exhaust Smoke Because It Refused To Sing
Normally, when we think about animal abusers, we imagine people who starve their pets or beat strays. But these days, animal abusers are getting more creative with the ways they torture innocent animals.
We recently saw a man try to eat a live monitor lizard's tongue. Today, we are showcased with something else.
The MyAct – Malaysia Animal Crime Transparency Facebook page took to their profile to call out a man who dunked a caged bird in the water and purposefully choked it with motorbike exhaust smoke because it wouldn't sing for him.
Pemuda peminat burung rendam burung dan masukkan burung dalam kepulan asap motor adalah satu tindakan luar kewarasan akal normal manusia biasa.Marah kerana burung tidak mahu berbunyi dan menyanyi. Didikan ganas dan zalim ini tidak membantu burung tidak berakal memahami kehendak peminat burung merbok ini.Dari tutur kata menggambarkan pelaku adalah rakyat Malaysia. Sesiapa rakan taulan, jiran tetangga dan kaum keluarga lelaki haram jadah ini. Mohon tampil bantu beri maklumat lengkap keberadaannya. Kita mahu terajang dia ke penjara!Cepat salur maklumat ke www.wasap.my/+601120901097STOP ANIMAL CRIME!#dvs #perhilitan #pbt #animals #stray #wildlife #wild #wildanimals #dogs #cats #strayanimals #stopanimalcrime #cruelty #animalcruelty #saveourstray #law #justice #voice #advocacy #animallaw #animaladvocacy #animalvoice #animaljustice #malaysiaanimalcrimetransparency #myact #animalcrime #crime#aktakebajikanhaiwan2015 #aktapemuliharaanhidupanliar2010

Posted by MyAct – Malaysia Animal Crime Transparency on Khamis, 3 September 2020
They wrote, "This young bird enthusiast's actions of dipping the bird in the water and placing the bird in a cloud of exhaust smoke is an act beyond the sanity of a normal human mind."
In the video, the man could be heard taunting the bird and saying, 'You don't want to sing'.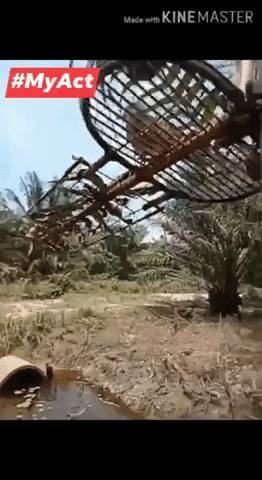 "He is angry because it didn't want to sing or make a sound. This violent and cruel form of teaching does not help the bird understand what this zebra dove fan wants," they added.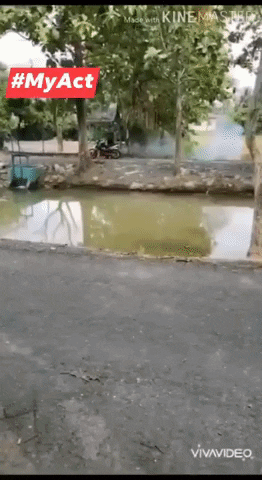 "Based on the way the perpetrator sounded, he is a Malaysian. Anyone who is a friend, neighbour or family member of this evil man, please step forward and provide complete information on his whereabouts. We want to make sure this lands him in jail!"
This man's cruel actions could eventually kill the poor bird that should be flying free. And who knows how many other birds he is keeping for torture.
MyAct – Malaysia Animal Crime Transparency group can be reached on WhatsApp at +6011-2090 1097.
What do you think about this? Let us know in the comment section. 
Also read: Malaysia Animal Association On The Hunt For Youngsters Who Fed A Goat A Can Of Beer