M'sian Man Lovingly Makes 24 Origami Roses with Hershey Kisses for Crush & We Want One Too
Women like men who make an effort for them, and this includes efforts that don't actually require much to any expenditure. Time and effort will trump money any day.
To further prove this, – (@ameeroulmyrol) took to his Twitter account to showcase his roommate's super sweet gesture toward the girl that he liked. Ameeroul's roommate took the time out to buy origami papers, watch YouTube tutorials on how to make origami roses, and hand-made a paper rose bouquet for the girl he liked for her graduation.
roommate kitorang punya sweet on another level. girls, hargai effort lelaki okay?

— – (@ameeroulmyrol) October 19, 2019
Ameeroul wrote, "Our roommate's sweetness is on another level. Girls, appreciate a guy's efforts, okay?"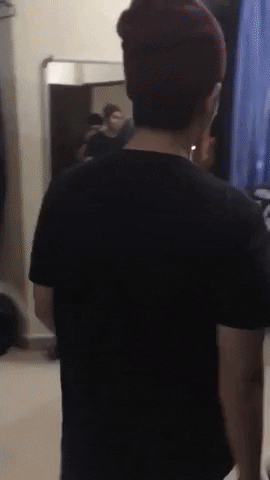 To ensure that his bouquet came out as perfect as possible, he had apparently taken two days to complete the bouquet of 24 roses, he told MStar.
To make it even more special, he even included Hershey's Kisses chocolates with each rose!
He took such excellent care of the origami roses that when someone in the background asked if they could hold one, he immediately said no!
We genuinely hope that the girl receiving such a well-thought-out and beautiful gift treats him just the same!
And if she doesn't, he clearly deserves someone who'll appreciate such a sweet gesture.
Ameeroul's posting has since garnered over 16,600 retweets.
Now, if only someone would make paper flowers for me.

Also read: 11yo M'sian Girl Commits Suicide After Teacher Finds Unsent Love Letter & Punishes Her