M'sian Musicians Band Together To Assist Frontliners With The #MalaysianMusicCoverChallenge
While many of us were sitting around at home, wondering what to do with our time now that we've been on lock down for a few weeks, local musicians were not only helping their fellow local musicians but also assisting health care workers at the front lines.
How, you ask?
Local music sensation, Roshan Jamrock of the K Town Clan, spoke to WORLD OF BUZZ about the birth of #MalaysianMusicCoverChallenge, and how it has helped medical experts fight the Covid-19 virus.
The Beginning
"There were two individuals who inspired me to push this challenge, Jade Yeo and Jeremiah. They were the ones who actually started the challenge. I came across their post on Instagram. Apart from the fact that it was a brilliant idea, what caught my attention was the amount of artists they tagged on the challenge but no one responded. Since I loved the idea so much, I invited myself to take on the challenge and by God's grace, it bloomed into something beautiful. Also it's so beautiful to see Malaysians doing covers of local songs. The patriotic spirit is burning bright with this challenge," Roshan said, considering most would prefer to cover songs by foreign artists.
"Ever since I posted my cover of Spider's 'Relaku Pujuk', we've gotten such an amazing response. Just type out #MalaysianMusicCoverChallenge on Instagram or Facebook and you'll find people from all genres doing covers of Malaysian songs. It's such a lovely thing," he added.
The Mission
The challenge was such a success in such a short time that Roshan's friends, Jodh and Balreet, who run Sambal Lab, decided to jump on board to offer donations of medical supplies to front liners who are battling the Covid-19 virus, with every video submission for the challenge!
"Sambal Lab is a boutique agency specialising in brand experience and public relations. It's run by 2 amazing friends of mine, Jodh and Balreet. Jodh got in touch with me and wanted to push the challenge even further," Roshan said.
Jodh proposed that for every Malaysian music cover posted up, with the hashtags #MalaysianMusicCoverChallenge, #SambalLab and #abreedapart, Sambal Lab would donate a set of:
PPE suits
Reusable masks with disposable filters
Goggles
"This way we help our front liners and we help create a healthy, wonderful arts scene, specifically for music. Plus the people had their way of contributing as well. Just record a cover of a Malaysian song and upload it with the hashtags," he added.
The Results
And since then, floods of Malaysian musicians have taken part in honouring not only their comrades in music but also those fighting to eradicate the Covid-19 virus from our shores. In fact, the amount of submissions were such a success that they managed to rake up 212 submissions.
With that, Sambal Lab will donate 212 sets of the said medical supplies to front liners at HKL as well as other government-run medical centres.
When asked about his expectations by the end of this challenge, Roshan responded, "I had zero expectations and no intentions of this going viral. I had no target."
Unfortunately, the period to submit a video for the donation initiative is over, but that doesn't mean you can't participate in the challenge! All you need is some guts and a social media account.
"This challenge has no rules. You can do one to two choruses and a verse. You can do a 10 minute video of three Malaysian covers. Go crazy with it. If you can play an instrument, great. If you can't play an instrument, do it A cappella. If you say you need music, go to YouTube and play the original or a karaoke version and sing over it. Still great," Roshan added.
Also, the good folks at Astro have taken notice of the #MalaysianMusicCoverChallenge and has jumped on the local music bandwagon. They're looking to showcase your local music covers and original music on television!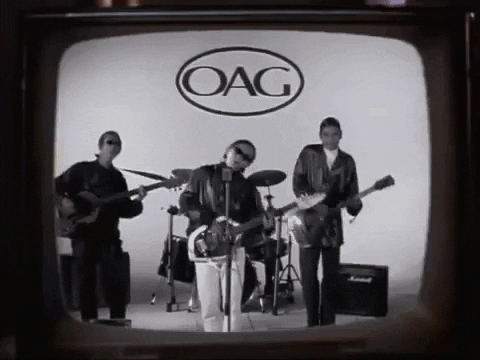 Those interested can submit their Malaysian music covers or original music videos to [email protected]
Hence, let's help our local musicians by covering, sharing and championing their music and together, as Malaysians, we can get through this MCO and Covid-19 outbreak all while sparking a little patriotism.
Always, #SapotLokal!
Also read: Viral 7yo Iban Girl Sings Beautifully, But Netizens Attack Her For Not Knowing Bahasa Malaysia