M'sian Shares How He Was Fined For Not Wearing His Mask 'Properly' Despite The Fact That He Was
This pandemic season is truly a sensitive time, especially when it comes to wearing face masks in public places. If you don't wear a face mask these days, not only will you receive some unwanted glances but you will also receive a hefty fine from the authorities.
However, this man in Setapak claimed that he was fined despite wearing his face mask properly.
Vanzolio Dior took to his Facebook page to recall an incident that took place in Setapak Mall where he went to buy groceries. He shared that he was in fact, wearing his face mask properly when he was approached by police officers in normal clothing who fined him for wearing his face mask below his nose.
He wrote, "I walked into the Setapak Mall at about 4:30pm on 23 October. A Malay man suddenly grabbed my shoulder and asked me to sit down in a chair at the side. I was shocked, pushed his hand away and asked him why."
At this point, apparently, another officer joined them and asked for Vanzolio's IC, stating that they are police officers. It turns out that they stopped him as they believed that he was wearing his face mask below the nose and even said that they had pictures to prove.
"They said they had a picture, so I asked if I could see it. They ignored me. Later, they asked me if I was okay, to which I told them that I had been wearing my face mask above my nose, but they still ignored me," he shared.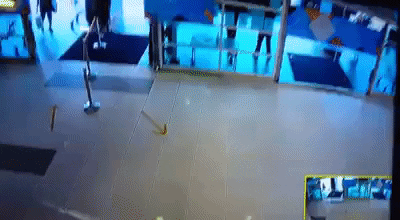 They had allegedly stopped another young man who was so frightened that his hands were shaking as he pleaded with the police officers, to which they told him, "It's only RM1,000, just pay it. No need to be difficult."
Vanzolio also shared that the officer who was issuing the ticket wasn't wearing his face mask properly, he wanted to take a picture but the other police officer was standing next to him.
"The policeman who issued the ticket wasn't wearing his mask properly, I wanted to take a picture with my phone but the police officer next to me asked me what I was doing."
After taking the ticket, he went on to check the MKN face mask guidelines and has determined that he had done nothing wrong. He has since gone to the Setapak police station and the health department to make a report and shared some tips on what to do if you find yourself in a similar situation.
He shared that it is important to get proof that you were wearing your face mask properly, in his case, he managed to get CCTV footage. He added that the best place to make a report would be the district police headquarters and that you will later have to take the ticket to the health department to state your case.
"I can't guarantee that the ticket will be cancelled, but I have done my part in seeking justice for myself."
He also shared that it is important to get the ID details of the officers.
"It's not police officers wearing their vest, it's officers in plain clothing. No matter how I asked, they refused to show their ID, they even threatened to lock me up if I didn't take the ticket. If you have their ID, you can head over to the district police headquarters to make a complaint," he added.
"Everyone must be careful and beware of abusers while avoiding the virus."
We genuinely hope that the authorities look into this matter and let justice be served. In the meantime, be sure to wear your face mask when out in public and make sure it's above your nose.
What do you think about this? Let us know in the comment section. 
Also read: JUST IN: CMCO Extended Until 9 November For Selangor, KL & Putrajaya