M'sian Wedding Planner Blamed After Kid Ruins Installations by Tugging and Swinging on Them
No matter where you go, as long as it's a public area there will always be a kid running around or crying. Sometimes, you'll see that the parents are trying hard to contain their kids while apologising to everyone. There are also parents who don't care much about their kids being a nuisance and will let them run around freely even in dangerous places.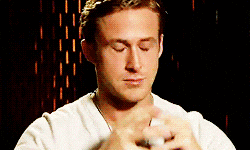 On 2nd September, a man who goes by the Twitter handle of @NasirPasir tweeted 2 photos, originally from the Instagram account of a wedding planner in KL called KL Wedding Ministry, that went viral with 7.8k retweets!
In the post, the wedding planner talked about one of the recent weddings that they did in a hall and how a big mishap happened there because some parents just didn't bother to keep an eye on their children.
The caption says:
I still don't understand how some parents will just let their kids run around and play freely. Places that they should play at, they don't, but places that they should NOT play at, they do. I may not understand because I still don't have any children but I have organised about 10 weddings in this hall with the same decorations. If incidents like this happen, who do we ask for compensation? In the end, people will put the blame on the wedding planners/decorators and say that the installation was not strong/stable enough, but if the kid swings on the rope until all the props fall then what do we do? Do we need to put in iron piles?
After this post went viral, the account posted yet another post for clarification purposes.
The picture was taken by one of the guests at the wedding venue, and you can see a boy wearing a red shirt playing with the props, basically tugging at it and hanging on the strings. It is very fortunate that the guest was not near that pole when the incident happened.
Some netizens said that the kids should not be blamed but the parents should. Some even said that they'll put a "No Kids Allowed!" on their wedding invitation card.
So guys, if you have kids please look after them la. Don't just indulge yourselves and let others take care of them for you. Family members, please keep an eye out too, especially in places like restaurants where the servers will be handling hot food!
Also read: Johor Man Who Drove With Children Riding Dangerously on Car Gets Arrested & Has Vehicle Seized