M'sians Showcase Long Wait & Congestion At KLIA 2, Netizens Believe They Shouldn't Complain
Everyone knows that the Sabah elections happened over the weekend and many Sabahans from all around Malaysia made the trip back to vote for their new state leader.
But, that also caused quite a congestion at KLIA 2 as those who are returning from Sabah (may they be voters or vacationers) have to undergo testing at the airport for the Covid-19 virus (it's also no secret that Sabah has an alarming number of cases and rising).
Purry (@thepurryness) took to her Twitter profile to showcase just how bad the situation is at KLIA 2.
Passengers who arrived KLIA 2 at 1 pm, only completed their COVID-19 test half an hour ago at 9pm. The rest are stranded without water & food. There are old people who has to take meds, babies & breastfeeding moms and hungry children. @MuhyiddinYassin @DGHisham @DrAdhamBaba pic.twitter.com/hnLtjHebfg

— Purry (@thepurryness) September 27, 2020
She wrote, "Passengers who arrived at KLIA 2 at 1pm, only completed their Covid-19 tests half an hour ago at 9pm. The rest are stranded without water and food. There are old people who have to take medication, babies and breastfeeding mothers and hungry children."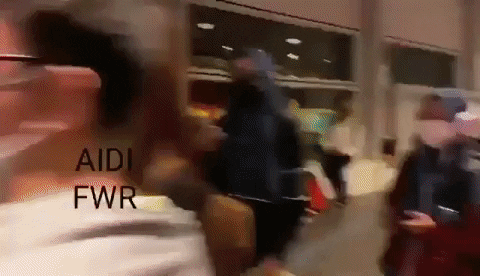 While for some, the concern was that there were elderly people and children who are unable to wait long periods of time (some netizens reported that they spent eight to nine hours, waiting to be tested and released), for others, it was the fact that social distancing could barely be practised with the space given.
People quickly shared their opinions on the matter, with a majority of them blaming the authorities and medical personnel for the situation.
Many netizens were unhappy that the blame and fault were going to the frontliners and expressed their discontent.
This comment goes, "Everyone wants to blame the workers. Already know that it's Covid-19 season, just stay at home. To those who brought their small children along, why would you do that? Don't live to blame others, look at yourself. If you're willing to take the risk while there's a pandemic then face the consequences. Don't make noise."
This comment reads, "Can't even handle a little bit of difficulties. Typical, impatient humans. Complaining over the smallest things. What do you think, the KKM and KLIA 2 support staff are just sitting around on Facebook?"
We believe that it's perfectly fair to complain about long waits, after all there's nothing more Malaysians hate than long waits and there's nothing more Malaysians love than complaining. Plus, they were there not for fun but because they had returned from the state elections, which is an important aspect of their lives.
But, it is unjust to blame the support staff who are doing their best to assist as many people as possible while in a difficult position. Thankfully, KKM is on the case as they've already sent in reinforcements.
Ment. Kesihatan, YB Dato' Sri @DrAdhamBaba telah mengarahkan JKN Selangor menambah petugas dan peralatan bagi melancarkan proses saringan #COVID19 kpd pengembara dari Sabah.

Arahan itu dikeluarkan slps beliau meninjau keadaan KLIA dan KLIA2 mlm tadi ekoran aduan kesesakan. pic.twitter.com/ewkNOe3iD3

— KKMalaysia🇲🇾 (@KKMPutrajaya) September 28, 2020
KKM wrote, "Health Minister, Dato' Sri Dr Adham Baba has instructed the Selangor State Health Department to increase the number of support staff and equipment to hasten the  Covid-19 testing process for the travelers from Sabah. The instructions were given after he had surveyed the situation at KLIA and KLIA 2 yesterday following reports of congestion."
Thankfully, the ordeal will be all over soon for those who are still undergoing testing at the airports.
Let's learn to be kind to our Covid-19 support staff and medical practitioners who are still in the fight towards eradicating the virus from our shores.
What do you think about this? Let us know in the comment section. 
Also read: MOHE Urges Universities And Colleges To Postpone Registration For Students From Red Zones