Netflix & Nickelodeon To Release SpongeBob SquarePants Reboot Centered Around Squidward
Ar' ya ready, kids?
Because Netflix and Nickelodeon have partnered on a deal that will allow Nickelodeon to create and produce animated movies and series based on their extensive list of characters, starting with a reboot of the ever so popular SpongeBob SquarePants TV show.
This time, however, the project will revolve around the clarinet virtuoso, Squidward Tentacles.
The Netflix and Nickelodeon deal is most likely motivated by the uprising of Netflix competitor, Disney+, which is a streaming platform that has already acquired over 10 million members since its launch, as according to Hypebeast.
Disney+'s high membership acquirement probably comes from the fact that they have huge names such as Marvel, Star Wars, Pixar and National Geographic under their belt, hence it only makes sense that Netflix joins the game and builds connections with potential allies in order to either maintain their standing against Disney+ or exceed it.
And what better place to start than with every 90's kids' favourite sea sponge and his irritable squid neighbour.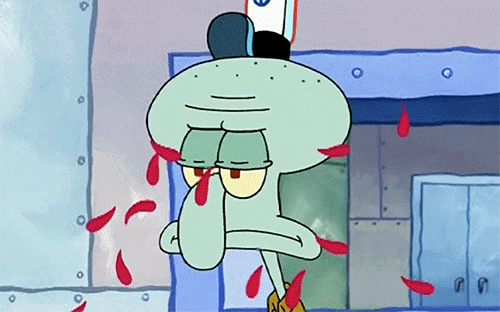 It is still unconfirmed if Squidward is getting a movie or a series, but we definitely can't wait to see him in the spotlight!
Which other Nickelodeon characters do you think deserve their own show on Netflix?
Let us know in the comments section!
Also read: Flip Phones Are Back Thanks To The Sleek New Motorola 2019 Razr, Coming This January 2020!