Newlywed Wife & 3 Family Members Drown While Trying to Selfie in Fast-Flowing River
What was the craziest thing you've done just for the sake of a selfie? Well this family, literally died for a selfie.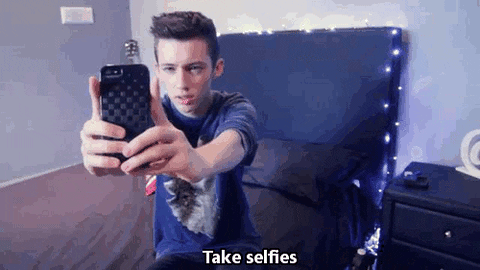 NST reported that a newly-wed along with her 3 other family members drowned after being swept away in a fast-flowing river in Southern India while trying to take a selfie on 7th October.
They were actually a group of 6, and they were holding hands while standing waist-deep in the water when suddenly, the uneven riverbed made one of the women slip. She fell and triggered a chain reaction, pulling the others with her. The newly-wed groom tried his best to save them but only managed to save another woman while his wife, a 14-year-old and 2 others were swept away.
This is not the first time that a case like this has happened. Before this, there were cases such as boys taking selfies on train tracks and getting hit by incoming trains and also a man who got too close to an elephant and was eventually crushed to death by the animal.
A study last year done by the All Indian Institute of Medical Sciences said 259 people across the world had died while attempting to take selfies from 2011 to 2017.
According to them, the highest number of deaths associated to selfies is from India, followed by Russia, the United States, and Pakistan.
Yikes, remember to only take selfies when it is safe to do so. Don't unconsciously put yourself into a dangerous situation that is preventable. With all that said, we hope that the 4 of them rest in peace.
Also read: Teen Tries to Act Cool By Flashing Middle Finger & Shouting 'F*ck the Police" in Selfies, Gets Arrested Instead