Not So Sneaky Man Breaks Into 7 Houses in Petaling Jaya Neighbourhood in One Night
The one thing crime movies or shows always teach you is that once you've committed a crime, the best course of action is to evacuate the scene of the crime before you leave any evidence behind or are seen by a witness (this isn't a lesson on how to be a criminal).
But one man in Petaling Jaya decided to completely bypass that rule by attempting to rob an entire neighbourhood in one night. Well, 7 houses in a neighbourhood to be exact.
Arief Danial (@AriefDanial_) took to his Twitter account to showcase CCTV footage of the thief.
This person broke into 7 houses or more in one night. Area seksyen 14/37c petaling jaya. Retweet please pic.twitter.com/s5gr35Fw1y

— arief danial (@AriefDanial__) November 13, 2019
Arief wrote, "This person broke into 7 houses or more in one night. Area Section 14/37c Petaling Jaya. Retweet please."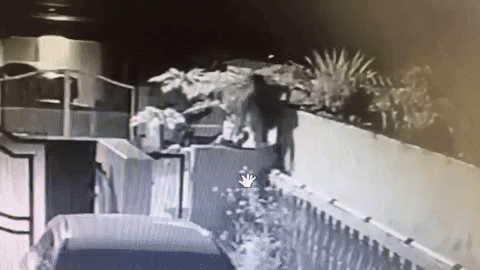 In the CCTV footage, the thief can be seen climbing the wall of Arief's house before hopping into the compound. Then, the thief puts on Arief's hat that he found somewhere around the porch as he tries to open the car doors.
And it was at that point, he realised…
There was a CCTV camera on him.
But instead of fleeing the scene in general, the thief then proceeded to break into Arief's neighbour's house.
That night, the same thief broke into 5 other houses, possibly more.
But the good thing is that there's now a somewhat clear view of his face to help our police force find him, thanks to Arief's CCTV camera!
We hope the authorities find and catch the thief before he breaks into more houses or commits worse crimes.
Arief's posting has since garnered over 6,700 retweets.
Who knows, maybe his goal is to break into all the houses in one neighbourhood. 
Also read: Subang Burglar Takes Advantage of Thunderstorms as Cover to Break Into House