Not Sure What Christmas Gifts to Get This Year? Let 'Your Personal Guardian' Help You Find the Perfect One!
Although Christmas is meant to be a jolly, festive season for all, it can be quite a stressful time as well, especially when it comes to Christmas shopping! In fact, there are countless things to consider when shopping for someone else's gift such as your budget, their gender, their likes and dislikes… SO. MANY. THINGS!!!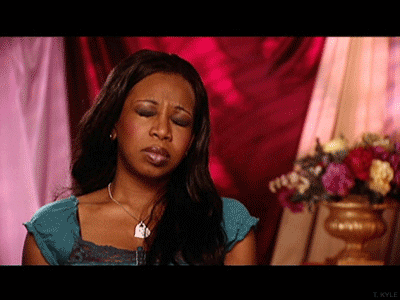 Even after you've decided what you want to get, you need to think of where to get it and if it's under your budget. Wah stress.
Thankfully, this year, you won't have to worry because Guardian Malaysia wants to help lighten the burden and assist you with all your Christmas shopping needs!
How, you ask? By giving you Your Personal Guardian, of course. This means that you can drop by any Guardian Malaysia Health and Beauty store and approach any of the Personal Guardians there for some unique gift recommendations. You can spot them by their button badges that look like this:
Just tell Your Personal Guardian some key details about the person you plan to get the gift for as well as your budget (if you have one) and they'll pinpoint the perfect gift or gift set for you.
Har? But got good gift ideas from Guardian meh? 
Yes, of course, got! You just need to know where to look. 😉
In fact, there's an assortment of gifts you can choose from including cosmetics, skincare, lip care, bath sets, fragrances, brush sets, hand care, bags, and more from Guardian-exclusive international brands as well as Guardian's own brands. You'll definitely be able to find something here for everyone, whether it's for your grumpy ol' uncle, or your trendy, outgoing sister.
In fact, if you do end up getting something Your Personal Guardian recommends, you'll receive a complimentary Christmas Shopping Bag from Guardian too! So cool! Can get gift recommendations and a Christmas shopping bag, both for free!
Alternatively, if you're not someone who enjoys driving out and looking for gifts, you can consider using Guardian's 'Your Personal Guardian' ONLINE too!
Just send Guardian Malaysia a message on Facebook, and you'll be asked a couple of questions before being shown a list of suitable gift ideas you can get for your friends and family straight from their online store.
It's super convenient and you won't have to crack your head thinking of a gift or even waste time queuing up at the cashier counter.
What's more, Guardian's 'Lovely Gifts, Merry Deals' promotion is happening right now till 31 December 2018, which means you can expect a ton of discounts when you shop at Guardian.
Well, what are you waiting for? Christmas coming already leh! Head to your nearest Guardian Health and Beauty store and start shopping! Find out more about Your Personal Guardian and other promos here.