NSC Act: Here's What Malaysians Need to Know About Najib's New Powers
Malaysian NGOs and activists alike have been staunchly vocal against National Security Council Act, or the 'NSC', and recently the United Nations Human Rights Office for South East Asia (OHCHR) has chimed in, stating it's concerns about what the Act could do.
The UN states that the Act gives the Prime Minister sweeping security powers and could restrict civil liberties.
But, what is the NSC bill? What exactly does it do? Or, why hullabaloo over an Act?
The Act, which comes into effect on 1 August, establishes a National Security Council to handle situations that threaten national security, and sitting at the top of the council, the Prime Minister himself, Najib Razak.
Since 1st August 2016, the NSC will allow PM Najib Razak to
Declare any area as a "security area" with Parliament approval because Clause 18 (1) gives him full discretion to decide so.
After an area is ruled as a "security area" all civil liberties (read: human rights) will be suspended there and then, and allow special police powers to come into effect.
Take decisions without needing to be transparent, because all of NSC's affairs state under Clause 22-30, are to be done in absolute secrecy
Legal immunity for any errors while on duty
Devise strategies for national security, including political stability
Deploy security forces to security areas.
Security can use reasonable force in the name of preserving security, and arrest suspected security offenders.
Set up regulations to control movement
Issue curfew orders (up to 3 years jail and a RM5,000 fine if breached)
This council is made up of: Prime Minister (Chairperson), Deputy Prime Minister, Home Minister, Defence Minister, Chief of Defence, Inspector-General of Police, Communications & Multimedia Minister, Chief Secretary,
Laurent Meillan, OHCHR's acting regional representative in Bangkok, speaks up:
"We are gravely concerned that the immunity provisions in the Act may encourage human rights violations."
Meillan also stressed her concern on how the Act could also be used to impose unjust restrictions on freedom of opinion and expression and freedom of assembly.
Malaysian Civil Liberties advocates Lawyers for Liberty warned that the NSC is nothing more than a guise of the now repealed Internal Security Act (ISA) that was infamous for curbing dissent in the past.
"He has also substantially broadened the scope of the special provisions relating to 'security areas' to cover instances that do not justify the involvement of the military or use of deadly force," LFL executive director Eric Paulsen said in a statement.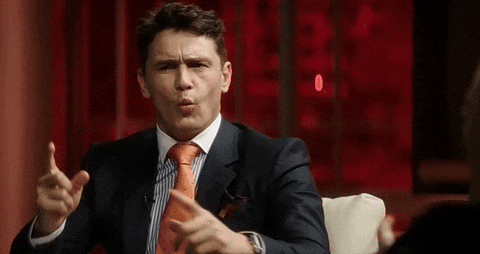 Paulsen highlighted how the NSC was worded in such a loose way that would allow the prime minister the power to declare any area a "security threat", that the prime minister could "do almost anything".
It's also worth noting that the NSC made legislative history in Malaysia for being the first piece of legislation to be gazetted without receiving royal assent from the Yang di-Pertuan Agong, diverting away from procedural guidelines.
This raised many warning lights amongst some for The Office of the Keeper of the Rulers' Seal issued a statement stating that the Malay rulers were in the opinion that the Prime Minister and Attorney General Mohamed Apandi Ali should study and review some of the clauses in the NSC Bill. 
There were objections raised by the rulers, but the Bill managed to override their reservations and got gazetted on June 7.
Steven Thiru, president of the Malaysian Bar, finds it "worrying that this draconian piece of legislation has been dealt with in such a hasty and peremptory manner".

Meanwhile, Barisan National has insisted that the NSC Act is necessary to counter security threats that face Malaysia.
PM Najib Razak has come forward saying that the NSC Act is being criticized for those who "who fearmongered for political reasons. The National Security Council Act in particular has been deliberately misinterpreted".
As of now, Malaysia has laws specifically for security purposes, such as the Prevention of Crime Act (POCA), Prevention of Terrorism Act, Security Offences (Special Measures) Act.
Datuk Seri Anwar Ibrahim, who is currently serving a five-year jail term for sodomy at the Sungai Buloh prison has then filed a suit to stop the NSC act a day after it was enforced.