Off Duty Rescue Worker in Thailand Revives Baby Elephant By Giving It CPR After Accident
As a rescue worker in Thailand, Mana Srivate has attempted CPR on countless people. But, this will be the first time he can say that he performed it on an elephant.
According to The Guardian, the rescue worker was called in while he was off duty. A baby elephant had been struck by a motorbike while it was crossing a road in the Chanthaburi province, Thailand, with its wild herd.
While his colleagues helped treat the injured motorcycle rider, Mana was seen giving two-handed compressions to the baby elephant that was lying helplessly on its side.
Thankfully, both the elephant and the rider recovered from the incident as they both didn't sustain any serious injuries.
"It's my instinct to save lives, but I was worried the whole time because I can hear the mother and other elephants calling for the baby," shared Mana.
"I assumed where an elephant heart would be located based on human theory and a video clip I saw online. When the baby elephant started to move, I almost cried," he added.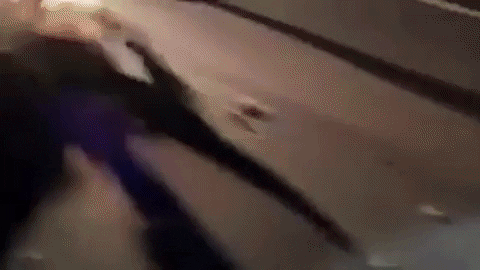 About 10 minutes later, the baby elephant managed to stand up and it was taken to another location for treatment.
It was later returned to the scene of the accident, where the mother and its herd returned once they heard the baby calling out. The little baby was then reunited with its mother.
Despite having given CPR to countless accident victims, Mana shared that the elephant was the only one he's managed to revive.
We are happy that both the baby elephant and the motorcycle rider are okay, and that the baby elephant is now safely back with its mother.
Kudos, Mana!
What do you think about this? Let us know in the comment section. 
Also read: Video: Elephant Spotted Roaming Around Mersing – Kota Tinggi Road Early Morning