OUCH! Man Uses Cheese Grater to Scrape Off His Tattoo As It Didn't Look Aesthetic Enough
OUCH!
A 21-year-old guy from Mendoza, Argentina, wanted to remove a tattoo from his arm, so he actually used a cheese grater to scrape the ink off his skin! Just thinking about it makes me cringe.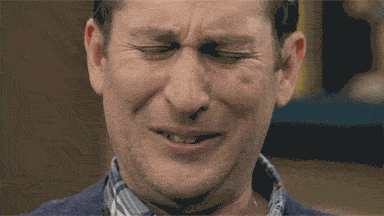 This happened in August 2017 when he was 19 years old at the time. He had the tattoo done, and a week later he wanted to join the airport police, reported Daily Mail.
The police website did not actually say that applicants couldn't have any tattoos, but the man heard that he wouldn't be allowed to work there if he had any visible tattoos.
So, he decided to take matters into his own hands and searched on YouTube for ways to remove his own tattoo. Basically a DIY tattoo removal. Sounds like a recipe for disaster, if you ask me.
"The other reason I did that to myself was aesthetic. I am very keen on details and I did not really like how the tattoo was left," he said. 
After searching on YouTube for ways to remove his tattoo, he decided to use a cheese grater after realising that a pumice stone wouldn't work.
A pumice stone is a volcanic rock that consists of highly vesicular rough-textured volcanic glass, in case you're wondering, and I'm assuming he'd have to rub his tattoo with the rough stone to get it off.
But the guy opted for a cheese grater.
"It hurt and bled a lot. I had to bandage it a lot and apply disinfectant," he said.
"A week later I went to the hospital and had a tetanus vaccination." (Tetanus is a serious disease caused by a bacterial toxin that affects your nervous system, according to Mayo Clinic.)
"My family disagreed with my decision but it was already done. I suffered other personal problems and I decided to stay in Mendoza and not join the airport police."
"In that moment I regretted it, of course I did. But when I saw that it had gone a lot, I did not worry more. But I would not recommend it to anybody."
Aiyo, he went through all that trouble and decided not to join the airport police in the end? Maybe getting a tattoo wasn't such a grate idea after all.
Also read: Watch: This Guy is Such a Drama Queen That He Screams All The Way While Getting a Tattoo