PDRM Officers Donate To Little Boy Selling Keropok On The Street Before Advising Him To Go Home
Two PDRM officers are receiving praise after a video of them popped up on social media, where they can be seen giving some money as a sincere donation to a little boy.
As according to Harian Metro, the incident happened at Api-api centre, Kota Kinabalu, at about 3.40pm. They were said to have been concerned after seeing the little boy walking alone around the area and approached him.
It turns out that the boy wanted to be independent in earning money to help his family, by selling crackers.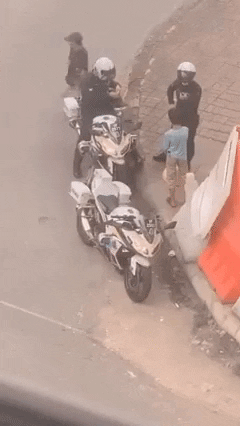 The officer sympathised for the boy, donated some money to him, advised him to be careful and asked him to head home for his own safety.
The Head of the Kota Kinabalu Regional Police, Assistant Commissioner Habibi Majinji, confirmed that the two officers are, in fact, officers of the Kota Kinabalu District Police Headquarters (IPD).
He shared that besides carrying out their task of maintaining security, the police also have a noble role to help anyone however they can.
And help, they did, as not only did they donate to him but they also gave him some rather sound advice on how dangerous it is for him to be out on the streets by himself.
Kudos, abang-abang polis!
What do you think about this? Let us know in the comment section.
Also read: M'sian Teen Becomes Guardian Of Family After Mum Gets Brain Disease & Is Unable To Work