Real-Life Dumbo Dies After Its Legs Break from Being Forced to Dance for Visitors
The shocking number of animal cruelty cases reported every day is just the tip of the iceberg. What's more shocking, is the fact that some institutions entrusted to care for these animals fail miserably.
Such is the case that involved a real-life Dumbo at the Phuket Zoo.
The elephant known as 'real-life Dumbo' was among the elephants that were forced to perform to rave music for the sheer pleasure of the zoo visitors. This grueling performance caused the elephant's back legs to become weak and snap – resulting in the animal's death.
According to the LadBible, Dumbo was injured following a horrible accident where his front legs were stuck in mud.
"First he tried to lift himself out with his back right leg, but the bone was too thin and too brittle.
"The stress caused it to break. so he tried to push himself out of the mud with the right and that broke too."
The staff managed to get him out of the mud but did not realise that his legs were broken. After having realised that his back legs were broken, it was already too late. The elephant died three days later.
Dumbo's story however did not address the elephant in the room.
According to Amy Jones of Moving Animals, the organisation behind the undercover footage, Dumbo's physical appearance itself showed signs of suffering and malnourishment.
"His skeletal body clearly suggests that he was unwell and could be suffering from malnourishment and exhaustion. Yet the zoo did nothing until receiving international criticism."
"Under their care, the baby elephant broke of his back legs, and the zoo didn't even realise for three days."
"I can't bring myself to imagine Dumbo's suffering during this time."
Amy added that Dumbo's death provides an insight to the 'care' and 'treatment' of the Zoo towards its occupant.
"We hope that Dumbo is now finding the peace that he was so cruelly denied in his life. We also hope that his tragic story will urge Thai authorities to finally put an end to these outdated performances."
It is time that as tourists, we take action against such forms of animal cruelty, after all, nobody wants another Dumbo incident.
It is our demand for elephant rides and circus acts that lead to animal brutal training. Let's choose to stop. With no demand, we sincerely hope that not only elephants, but other animals too are not manipulated just to make a profit.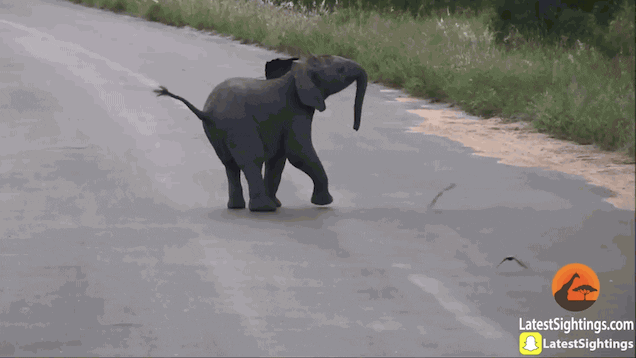 Wildlife are NOT entertainers!
Also read: Malaysian Artist: "Are you happy taking pics with animals sedated to death? Just don't guys, please don't"