Someone Allegedly Organised a 'Covid-19 Awareness Run' in M'sia & Expects About 2,000 Participants
In the midst of the Covid-19 outbreak all over the world, people are strongly advised to avoid large crowds and big events. Many organisers have also cancelled or postponed concerts and other large gatherings to prevent the further spread of the virus.
With that being said, someone allegedly organised a Covid-19 Awareness Run 2020 and it's apparently happening here in Malaysia!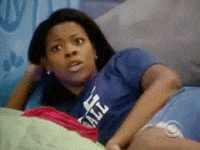 A Facebook page called Pacemakers Malaysia posted details of the 'event' with a so-called poster showing some phoney-looking t-shirt designs and a coronavirus-shaped medal.
The 5KM run is apparently happening on 19th July 2020 (Sunday) at Dataran DBKL, Kuala Lumpur with tickets costing RM29 for Super Early Bird (first 500 pax), RM35 for Early Bird (next 1,000 pax) and RM45 for Normal (until sold out).
Does this mean the organisers are expecting approximately 2,000 people to join the run?
They even provided a link to a legit ticketing website where interested participants can purchase their tickets from. But even though the page shows further details of the event, it also shows that "registration is closed".
Sounds fishy to me.
Now, we don't know if this event is actually going to happen, but it kind of looks like a hoax.
I mean, look at the alleged t-shirt design. It literally looks like the designer took a Google image and digitally cut it into the shape of a t-shirt.
Out of curiosity, I simply searched "colourful droplets" on Google images as I was pretty sure I would find the exact image they used on the t-shirt design.
I was not disappointed.
As expected, netizens were outrage that such an event could even be organised.
"Speechless!!! In such dire times, it's not even funny… Can't imagine whose brainchild this was," a netizen commented.
"People are postponing or cancelling events due to the Covid-19. This organiser wants to create a so-called 'Awareness Run'? another user commented.
"What kind of awareness is the organiser promoting? Can the organiser list down the activities to promote awareness? Did it really get the endorsement from Kementerian Kesihantan Malaysia?"
So, what do you think? Is this event real, or is it just a hoax? Let us know in the comments below!
Also read: Tomorrowland Winter Edition 2020 Cancelled Due To Fears Of Covid-19 Outbreak