Study: Malaysia Is One of the Countries with Highest Change in Hygiene Levels Amid COVID-19 Outbreak
Thanks to the Internet, people all over the world are well-informed about the COVID-19 outbreak. Ever since then, people have been changing their daily habits by frequently washing their hands with soap and water among other things.
To really delve into this, Harris Interactive and RB (the company behind Dettol and Lysol) has conducted a study that spans across the globe. This multi-national study consisted of 11,000 adults across 11 countries (Australia, China, Germany, India, Japan, Malaysia, Saudi Arabia, South Africa, Thailand, United Kingdom and the United States of America).
The findings of this study reveal that about 77% of the global community is concerned about this virus outbreak. If classified according to country, Malaysia showed the second most concern about contracting the virus. In response to that, Malaysia has one of the highest levels of change in personal hygiene with 76% increased handwashing compared to other countries in the study.
Dr Lisa Ackerley, a chartered environmental health practitioner and hygiene expert has said,
"Not only will this help protect against coronavirus infection, but the simple action of hand hygiene at key moments helps protect ourselves against other respiratory and gastrointestinal diseases."
She has also shared a very helpful tip to avoid spreading the virus which is to always remember to wash your hands when you reach a destination, especially home. You should also keep your hands away from your face when travelling so that germs will not be transferred to the eyes, nose or mouth.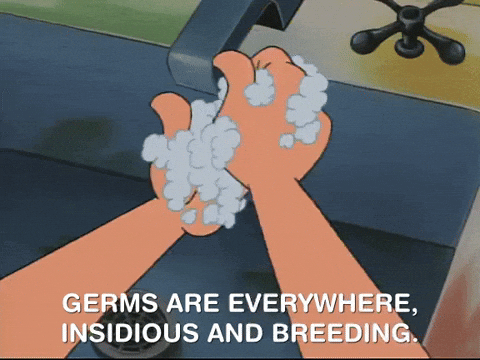 Mr. Oguzhan Silivrili, General Manager of RB (Health) Malaysia also said,
"Dettol Malaysia is working to educate the Rakyat on the importance of good hygiene through our #HygieneStartsWithYou campaign.

We want to encourage more Malaysians to practice good hygiene behaviours as a preventive measure from infections, starting with proper handwashing. Good hygiene is important at all times, even more so during this time of uncertainty."
Well said Mr. Oguzhan! WORLD OF BUZZ would like to remind each and every one of our readers to frequently wash your hands with soap and water when you arrive at a destination and to keep good hygiene in general!
Also read: These 18 Household Cleaning Products Are Effective Against Wuhan Coronavirus