Tengku Abdullah: "Malaysia Could Co-Host World Cup 2034"
Guess what Malaysians! We could be joint hosts for the FIFA World Cup in 2034 with three of our regional neighbours!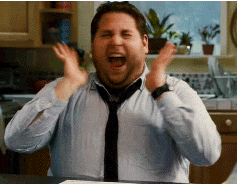 According to a report by The News Straits Times, FIFA executive committee member Tengku Abdullah Sultan Ahmad Shah said the football governing bodies from Indonesia, Thailand and Vietnam have expressed their interest in a joint bid for the 2034 World Cup.
Imagine us, one of the smallest of countries, hosting one of the biggest games on the planet!
"I think there will be no problem if the four countries make a joint bid for the World Cup. It is up to FAM and the government to decide," he said.
It highly likely that we could host the World Cup with Thailand and Indonesia in the manner in which Mexico, Canada and US are going to, as they have made the bid jointly and were announced as the World Cup 2026 organisers on Wednesday.
"It is time for the Asean region to be given an opportunity, and it will allow the countries to improve their infrastructures and strengthen their respective national teams," said Tengku Abdullah as reported by the News Straits Times.
He also mentions the proposal to expand the World Cup to 48 teams which could provide Asean teams with a special slot without relying on the Asia quota could be raised for discussions. However, it will have to adhere to a certain formula.
Football Association of Indonesia vice president Joko Driyono announced in July last year that the country is set to lead a consortium of Southeast Asian countries in what is seen as an 'ambitious' bid to host the 2034 FIFA World Cup.
Former Sports Minister Khairy Jamaluddin said a feasibility study will be conducted by the Asean countries on the World Cup bid and also mentioned Malaysians "keen interest" to be one of the hosts.
Although the deadline to register a bid for the 2034 FIFA World Cup is still pretty far off (2026), it's still pretty exciting to think that such a huge event could possible take place on our humble Malaysian soil . Fingers crossed guys!
Also read: Johor's Football Team is Donating M'sia Cup Prize Money to Help Penang Flood Victims