Two 14yo Seremban School Boys Arrested After They Beat Up Another Student Over Misunderstanding
Bullying is not okay, and in fact, it comes with a number of consequences.
The police have reprimanded two schoolboys to help with the investigation into a fight that happened within the grounds of a secondary school in Seremban.
In a posting on the Info Roadblock JPJ/POLIS Facebook page, they showcased a video of a group of boys trying to fight another boy who doesn't seem very interested in participating. One of the bullies then beats up the victim as he doesn't fight back.
Dua pelajar ditahan kes buliSeremban: Polis menahan dua pelajar lelaki bagi membantu siasatan kes pergaduhan di perkarangan sekolah menengah di sini, semalam.Ketua Polis Daerah Seremban, Asisten Komisioner Mohd Said Ibrahim berkata, kedua-dua suspek berusia 14 tahun ditahan sejurus mangsa yang juga pelajar tingkatan dua sekolah sama, membuat laporan polis, semalam."Kami menerima laporan pada 11.28 pagi semalam berhubung satu video tular melalui applikasi WhatsApp yang berdurasi 30 minit memaparkan seorang pelajar sekolah dipukul oleh dua orang pelajar yang lain."Hasil semakan lanjut mendapati kejadian berkenaan berlaku di sebuah sekolah di Seremban, selepas waktu sesi persekolahan."Dua suspek merupakan pelajar sekolah terbabit telah ditangkap dan diberi jamin polis dan siasatan lanjut masih diteruskan," katanya dalam satu kenyataan di sini, hari ini.Beliau berkata, berdasarkan keterangan awal, suspek dipercayai memukul mangsa kerana selisih faham."Kes disiasat mengikut Seksyen 506 Kanun Keseksaan kerana ugutan jenayah dan Seksyen 323 Kanun Keseksaan kerana dengan sengaja menyebabkan kecederaan," katanya.▶️Harian Metro

Posted by Info Roadblock JPJ/POLIS on Ahad, 4 Oktober 2020
Seremban District Police Chief, Assistant Commissioner Mohd Said Ibrahim said that the two 14-year-old suspects were arrested as soon as the victim, who is also a form two student at the same school, lodged a police report.
"We received a report in relation to a video going around via WhatsApp that is 30 minutes long, showcasing a school student getting beaten up by two other students. Further investigations found that the incident happened in a school in Seremban, after schooling hours," he said.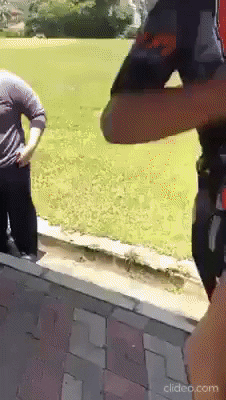 "The two suspects who are school boys have been arrested and given bail by the police while further investigations are still ongoing," he added. He believes that the victim was beaten due to a misunderstanding.
This case in now being investigated under Section 506 of the Penal Code for criminal intimidation and Section 323 of the Penal Code for intentionally causing injury.
What do you think about this? Let us know in the comment section.
Also read: Rude Youngsters In Kelantan Harass Old Aunty Who Was Walking Alone At Night