Two Stray Dogs Fiercely Protect Homeless Elderly Blind Grandmum As She Sleeps By Riverbank
Never doubt a dog's loyalty; that much is something we can all gather and confirm, given the lengths that they are willing to go to for our sake. In a Facebook post that was recently shared to social media, a heartwarming tale only seeks to further enforce that truth.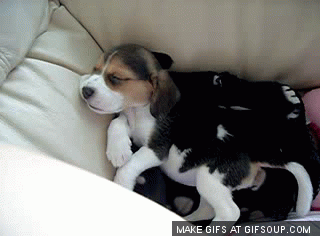 The incident, which happened in Thailand, shows how two stray dogs wait patiently by the banks of a river. However, while they may appear to not be doing anything, closer inspection shows that there is an elderly woman laying on the riverbanks, asleep.
It is revealed by the person who posted the photos that the elderly woman is actually homeless and blind, but because she has been taking care of these two stray dogs, the dogs follow her wherever she goes.
In fact, they protect her while she is asleep, like her very own guardians.
If you have had any doubts about the old saying that 'dogs are a man's best friend', then this should be all the proof you need.
While this may be endearing to see, we hope that both the elderly lady and her dogs are given the assistance they need, so that they may leave the streets for good. 
Also read: Drunk Grandson Mercilessly Abuses Grandmum, Forcing Her To Run From Home & Sleep On Streets