Two Tigers Spotted Casually Roaming Around in Broad Daylight in Terengganu Village
What's happening in Terengganu?
Yesterday (18th July), two Orca Whales were spotted for the very first time in Dulang, Terengganu, which made big headlines all across the country. Today (19th July), two tigers shocked villagers in Terengganu as well when they were seen casually roaming the streets of Kampung Besul in Dungun, reported NST.
Photos and videos of the event were captured by the villagers and have been circulating on social media since yesterday. One of the tigers was seen running around the village and minding its own business as villagers gathered around, not knowing what to do.
Although some of the villagers were seen panicking and frantically running away, the tiger did not seem aggressive. Meanwhile, the other tiger was seen strolling along the highway.
The two tigers are also believed to be male and female.
State National Parks and Wildlife Department was alerted about this around 11.30am on 18th July. Its director, Dr Abdul Malik Yusof confirmed the sighting of the tigers which have now returned to their jungle habitat.
"I have directed my men to monitor the situation and we will take the necessary action. We will not try to capture the animal at the moment because of its proximity to residential areas and may endanger villagers," he said. 
He then advised the villagers not to harm the protected animal or make any attempt to capture them.
Here are some of the videos captured by villagers: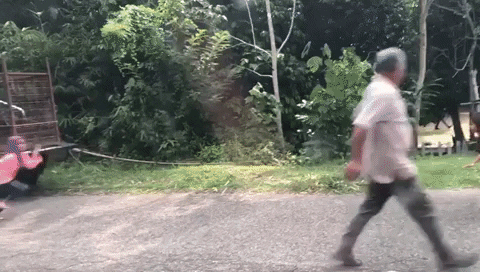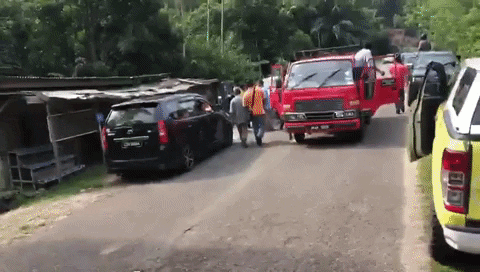 — 999 Malaysia 🇲🇾 (@999Malaysia) July 18, 2019
[Video] Kemunculan seekor harimau yang dirakam melalui dua video yang tular di laman sosial sejak tengahari tadi disahkan berlaku di Dungun, Terengganu.https://t.co/igf4BClzSl pic.twitter.com/zJfc111dUU

— BERNAMA (@bernamadotcom) July 18, 2019
Authorities are still investigating the appearance of the tigers and have cautioned citizens against the spread of false information on the matter.
Meanwhile, let's just hope these tigers will stay safe and that no harm will be done to them.
Also read: Two Orca Whales Were Spotted Swimming in Peninsular Malaysia Waters For The First Time Ever!