Update: Mystery Solved! Tun M's Assistant Shares Why His Proton Perdana Was Found In The UK
So, recently, Malaysians were confounded at the fact that a dust-covered second-generation Proton Perdana appeared in a YouTube video showcasing an abandoned garage in the UK, alongside luxury cars galore.
Many speculated that the car belonged to a former prime minister and questioned why it was there in the first place.
Well, now we have answers. 
As according to Odisi, an assistant of Tun Dr Mahathir Mohamad has confirmed that the car indeed belongs to the two-time former Malaysian prime minister.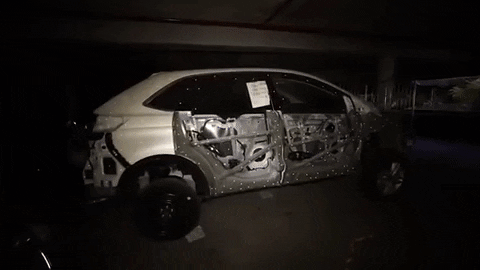 In a Facebook posting, the assistant shared that around the end of 2016, Tun M had traveled to the UK to meet with Kamal Siddiqi, the Pakistan-born British owner of Bristol Cars. They had discussed the possibility of converting Malaysian cars to hybrids through Siddiqi's Research and Development (R&D) company, Frazer Nash Research Limited.
"Because Tun M is the type of person who likes new technology and does not want us to be left behind, on his own initiative, he sent his own Proton Perdana there for R&D purposes," the assistant wrote.
If the project would have been a success, Proton would have been able to produce local hybrid cars and could have competed with international hybrid models.
"It is unsure as to whether the car that was sent had went through the R&D process or not, or if it was supposed to have been brought back already. It is understood that there were problems with approvals."
He also confirmed that the building does in fact, belong to Bristol Cars.
To think about it, honestly, how cool would it be if we can our own local hybrid cars?
Despite the fact that the Proton Perdana has been left abandoned there, the idea of creating Malaysian hybrid cars shouldn't be forgotten. Great ideas can always be tried again.
What do you think about this? Let us know in the comment section. 
Also read: Driver Attempts To Continue Journey Through Raging Flood, Gets Swept Away & Loses His Whole Family