US Food Blog Just Said Nasi Goreng 'Resembles' Fried Rice & Southeast Asians Are Confused AF
While Caucasians are a curious lot when it comes down to cuisine, time and time again they kinda amused us Asians with their comments about OUR food.
Remember the crispy chicken rendang comment? Or when there was an ad in Paparich of eating Nasi Lemak with chopsticks?!
Well, here's another one for our amusement!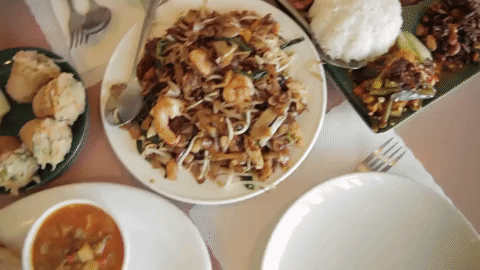 One food in particular stands out in today's story, because we're trying so hard to brain what in the world is going on here. But honestly, we're just going to let the picture do the talking.
Here you go:
Yes, your eyes are not deceiving you. Popular food site Food Insider recently did a video on Monday (30th December 2019) talking about nasi goreng, which to many of us Malaysians, is nothing out of the ordinary.
What's shocking is the Tweet itself, which reads:
"Resembling fried rice, nasi goreng is made with a thick, sweet Indonesian soy sauce called kecap."
Um. But nasi goreng is fried rice?? It's literally translated into English as 'fried rice'. Unless we've been eating it wrong our whole lives, then we're pretty sure that nasi goreng is fried rice.
As a special guest, they brought in Indonesian rapper Rich Brian to show you what nasi goreng looks like. Which, yes, looks like a very familiar dish. Here's what is also called nasi goreng kampung aka fried rice.
As you can imagine, Southeast Asia Twitter did not take this very well, and the responses have ranged from hilarious to pretty pissed off.
This is an important lesson guys. Even though it may only just be a caption, but it's important to do you research first! Otherwise, you may just end up the next laughing stock of the internet!
Also read: "Chicken Rendang is Never Crispy," Says British High Commissioner of Malaysia