Video: Nurses Mocking Deaf Cat & Juggling Dog Testicles Sparks Outrage Among Netizens
Two nurses from a veterinary clinic in Pasir Ris, Singapore came under fire from netizens online after taking Instagram stories of themselves juggling a dog's testicles and bouncing them off walls for amusement's sake.

The nurses also recorded themselves laughing shamelessly as one of them clapped her hands near a poor cat that had both its ears surgically removed.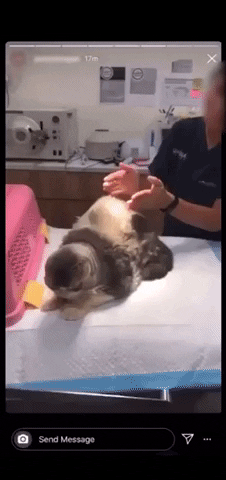 When the videos went viral, it sparked an outrage amongst netizens who called out the insensitive nurses for their "lack of compassion and sympathy" towards animals, especially since it's their job to ensure that these innocent creatures are being cared for.
According to Stomp, an insider said she came across these videos as she was following one of the nurses on Instagram. However, when she wrote to the clinic to report the incident, the netizen said, "I was blocked".
"My friends recently adopted puppies and we were looking around for renowned vets for neutering."
"When we noticed that this girl works at the clinic we were initially considering, but we decided not to go ahead with them."
When a few netizens wrote to the owners of the clinic, asking them to terminate the nurses, they responded saying that while they were heartbroken about their insensitive actions, letting these nurses go would reportedly mean "taking the easy way out" which the clinic was against as "succumbing to public outcry is not our style."
However, the post has since been deleted as the clinic's Facebook page published an official statement later that same morning:
This post emphasised that the clinic's main purpose was directed at animal welfare, assuring netizens that they have asked the nurses to remove the videos from their social media accounts.
"We have also decided to suspend them with immediate effect while we investigate the incidents captured in their video further."
The post also stressed on improving the training of their staff to avoid future occurrences like these from happening.
"To further raise our level of care for our patients, we will be conducting more staff training on good animal handling skills to ensure a fear-free environment for all our patients."
However, some netizens were dissatisfied with this response and demanded for the nurses to be sacked.
Other netizens were quick to defend the clinic, saying that their pets have received top tier treatment from Ohana Clinic.
What do you guys think of think should've happened? Let us know in the comments!
Also read: Poor Stray Doggos in Rawang Cruelly Poisoned to Death by Residents