Video Of Exploded Phone Shows Why We Should Be Careful When Charging Our Devices
We've been relying on our phones, computers and tablets more and more since the Covid-19 Movement Control Order (MCO) started, which makes sense because what else can be do while we're confined in our homes, right?
Well, this is just a friendly reminder that despite the usefulness of technology, it's still dangerous if it's not cared for properly.
This means, not using the device while it's charging. Cinnamon Girl (@farishafadzleen) took to her Twitter profile to showcase why.
ill never play my phone while charging..ever again😳 lps tgk fon tok aku meletup sebelah aku tadi🥵scaryshit pic.twitter.com/a1g1KUKyVQ

— 𝐶𝑖𝑛𝑛𝑎𝑚𝑜𝑛 𝐺𝑖𝑟𝑙 ☾ (@farishafadzleen) May 3, 2020
She wrote, "I'll never play with my phone while it's charging, ever again. After seeing my grandfather's phone explode next to me, it's scary."
In her video, the phone can be seen sizzling and smoking while some parts of the phone melts out.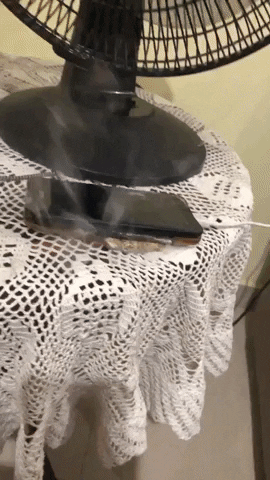 Farisha blames the explosion on the fact that apparently, that particular phone brand has been known to explode when overcharged.
She wrote, "So the conclusion is that many people are saying this phone brand quickly overheat, especially their older models. So it exploded when it was overcharged."
But there are also many other reasons as to why the phone could have exploded. For example, as according to MakeUseOf, a lot of rechargeable batteries in smartphones are lithium-ion batteries, which have the capacity to be highly explosive.
Hence, it's only fair that we should be more mindful of the dangers of our phones, despite brands.
Phones may be man's new best friend, but just like dogs, they have their own dangers too.
What do you think about this? Let us know in the comment section.
Also read: Netizen Defends JPJ's Use Of Handphone At Petrol Station, Says It Is OK To Use It