Video: Woman Gets Shockingly Run Over By Speeding SUV While Jogging By Roadside
Jogging is probably one of the most common habits that we tend to pick up to stay fit and healthy. But what we probably fail to take into account is where we do our routine jogging, and often to think that it's okay to jog in most places around town. Joggers who jog by the road shoulders are almost an everyday sight.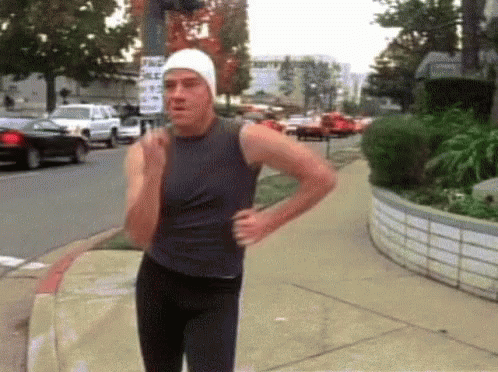 But this Facebook post may make you think twice about lacing up your shoes and going out for a run by the side of the road.
The incident, which allegedly happened in Batam, Indonesia, shows a woman jogging rather dangerously by the side of a public road. It appears to be pretty peaceful, with little traffic.
Now, while this isn't advisable, it's not out of the ordinary to jog like this in most South East Asian countries. But what happens immediately after may send chills down your spine.
In a violent and unpredictable moment, an out-of-control SUV driving at full speed suddenly appears out of nowhere and leaps onto the road divider, before slamming right into the woman!
The sheer impact left the woman laying on her face unconscious in the middle of the road after the SUV crashes to a complete stop against a tree. Yet all the driver and passenger of the crashed car could do was walk out and stare at her body!
But when passing pedestrians noticed the accident, they decided to gather around and try to move the victim into a car, likely to transport her to a hospital. It should be noted however, that you should never try to move accident victims from their spot until the emergency services arrive as you may cause further injury!
In a separate video posted by another Facebook user, it is revealed that the victim suffered from multiple injuries and was bleeding badly when she was brought to hospital. She also complained of pain in her arm. Her condition at this point remains unknown.
In any case, we hope that this woman recovers from her injuries soon, and caution all joggers to avoid jogging by the roadside! You never know how dangerous it can be! And drivers, please do always keep an eye out while behind the wheel. 
Also read: Video: Horrifying Moment When Car Knocks & Runs Over Boy Who Crossed the Road Without Looking