Viral Man Who Cruelly Hanged Dog From Tree Fined RM40,000 Instead of 12 Months Jail Sentence
For those who have been keeping track with one of the more notable cases of animal abuse to happen in Malaysia recently, a Banting man was accused of leaving a dog hanging from a tree, claiming that 'it was about to die anyway'.
The video of the incident, which has since gone viral over social media, has attracted the attention from concerned parties across the nation.
Once the matter was raised to the authorities, the 35-year-old man, who is unemployed, was sentenced by Judge Noor Hisham Mohd Jaafar to a whopping RM40,000 fine after pleading guilty to causing unnecessary pain or suffering to his dog under Section 29(1)(e) of the Animal Welfare Act, according to FMT.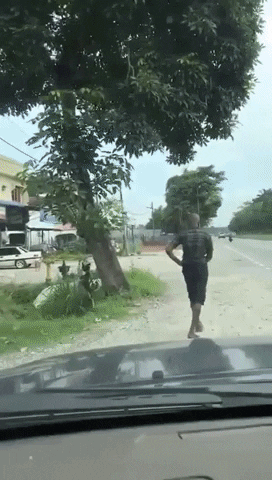 Earlier reports from The Star had stated that the man was receiving mental health treatment in Banting Hospital for over three years, prior to the incident, and was said to have suffered from mental illness.
Needless to say, Malaysians were relieved that such a heavy fine has been imposed as it becomes a warning for any animal abusers out there.
What do you guys think of this development? 
Also read: Video: Man In Banting Hangs Dog From Tree, Insists That It Was Already Dying Anyway