Watch: Armed Robber Kisses Old Woman on Forehead to Calm Her When She Offered Him Her Money
I don't really know how to feel about this.
On Tuesday (15th October 2019), two robbers from Northeast Brazil barged into a pharmacy that was being run by a man and an elderly woman, but what one of the robbers did to the woman makes me unsure of how to feel about the whole incident.
CCTV footage shows one of the robbers doing a body check on the shopkeeper before asking him to kneel down with his hands on his head. The shop owner, identified as Samuel Almeida, said that the men had entered the shop and asked the shopkeeper to give them all the money, reported Daily Mail.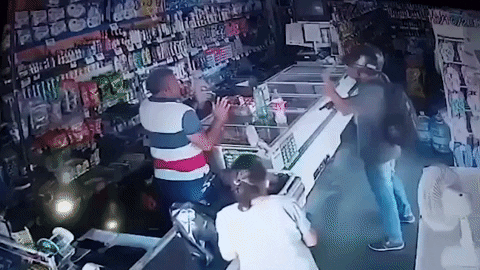 Another robber with a pistol in his hand seems to be giving instructions to his accomplice while the old woman approaches him.
The frail woman, who lives next to the pharmacy, goes to the suspect and tells him that she wants him to take her money as well.
However, the man with the gun taps her shoulder to comfort her and then plants a kiss on her forehead while his accomplice robs the store.
"No, ma'am, you can be quiet, I don't want your money," he said.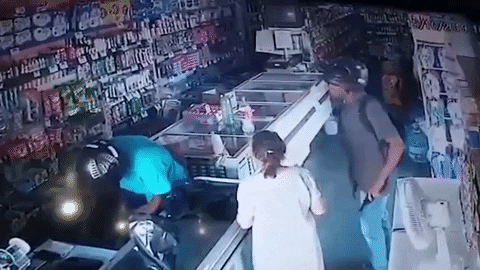 The robbers then escaped the pharmacy with $240 (about RM1,005) and other goods.
Currently, the authorities are searching through the neighbourhood for the suspects, who still remain at large.
I am so confused! The man is holding a gun in his hand while robbing the store, but at the same time he kisses the old woman's forehead to comfort her? Bad, but….cute?
How does this make you feel? Let us know in the comments below.
Also read: Horrifying Video Shows 3 Men in Cheras Hit, Rob & RUN OVER Victim With Perodua Kancil