Changing lanes on the road is never a good idea as it takes other vehicles by surprise which can then lead to accidents.
Recently on 13 October, a selfish driver was seen cutting into another lane with no warning. A video posted on Facebook shows a red Honda swerving all the way from the right lane, attempting to enter the left side of the fork road on the SILK Highway near Hospital Serdang.
However, in doing so, the car crashed into and knocked down a motorcyclist that was trying to manoeuvre its way to the right side of the road.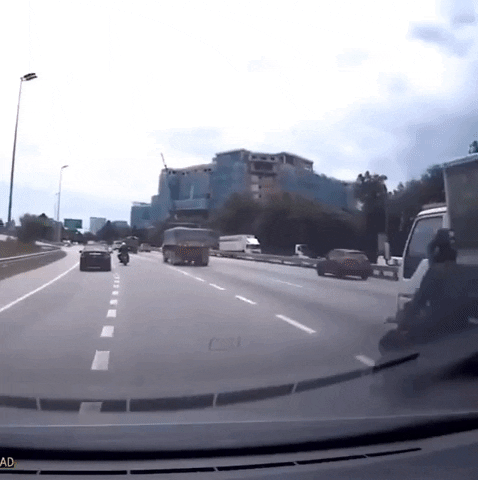 Although the car can be seen using the signal lights, such an abrupt turn caught the motorcyclist by surprise and it was then too late for the motorcyclist to avoid the car.
Here's the full video:
Although the motorcyclist was also in the wrong for trying to change lanes last minute, the car had no right to make such a sharp turn from the right-most lane. The worst part is that the car did not even stop and continued driving after knocking the motorcycle over.
Also read: Watch: Kind Uncle In Subang Jaya Uses Stick To Pull Neighbour's Laundry Into Shelter