Watch: Man Pounces on Robber at NSK Selayang & Slides on the Floor Like He's in an Action Movie
Not all heroes wear capes, and not all heroes need to have superpowers.
Our very own Malaysian citizens proved they are heroes when they managed to pounce on a robber at a hypermarket in Selayang.
The incident happened on 24th September at NSK Trade City Selayang where a robber wearing a red cap is seen running frantically along an aisle of the hypermarket.
A series of CCTV footages uploaded on Facebook show the different angles of his attempted escape as he heads towards the entrance.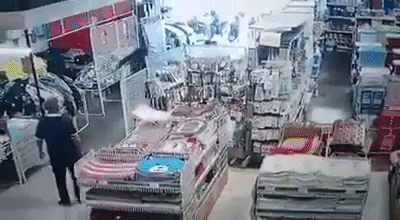 A random man in the hypermarket sees what is going on as the robber runs past him and decides to chase the robber down. He then pounces on the robber as they both slide on the floor in what looks like a snippet from an action movie.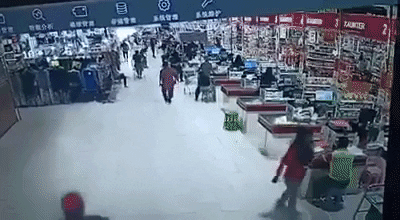 They wrestle on the ground as the robber tries to escape the man's grasp, but another citizen comes over and grabs him just as he was about to run away.
The two men hold the robber down as spectators gather around until a police officer around the area comes and takes the robber out of the hypermarket.
It wasn't revealed what took place after they caught the robber, but I'm assuming they arrested him and brought him to a police station.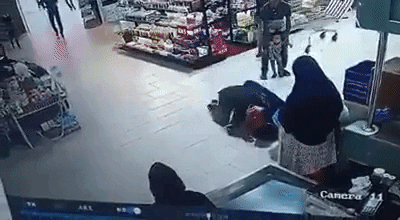 Here's the full video if you'd like to check it out:
Kes ragut smlm.. Peragut yg bijak pandai lari masuk NSK🤦‍♂🤦‍♂🤦‍♂ Kebetulan ada anggota👮‍♂ kat kawasan tu…😂😂🤣🤣

Posted by 我们是马来西亚人 We are Malaysians on Wednesday, September 25, 2019
This video shows the power of teamwork and how willing Malaysians are to do what's right when the situation calls for it. Good job, guys!
Also read: Horrifying Video Shows 3 Men in Cheras Hit, Rob & RUN OVER Victim With Perodua Kancil