Watch: Monitor Lizard Crossing Road With Metal Can On Head Rescued by Man in Baju Melayu
Littering is not only bad for the environment, but endangers wildlife that depend on mother nature for food. We've seen turtles in the ocean with plastic bands stuck around their neck and land animals with trash in their stomachs.
In this case, a monitor lizard was found with a tin can over its head while it attempted to cross the road!
Thankfully, a kind man came to its rescue and got down from his car to help it.
In a video posted on Facebook, a Malay man clad in his baju melayu on the second day of Hari Raya (25 May) can be seen cautiously approaching the monitor lizard while it blindly tries to walk across the road.
When the man tried to yank off the tin can, the monitor lizard becomes slightly defensive which startles the man a little. But he continues trying to get the can off the lizard's head.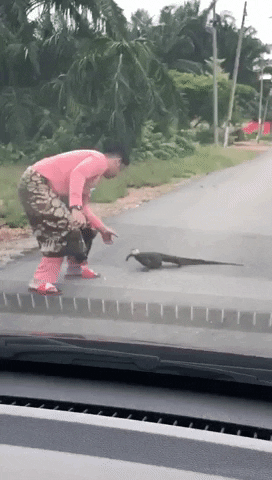 After multiple attempts at pulling it off, the man finally manages to get the can off the lizard's head, allowing it to run free.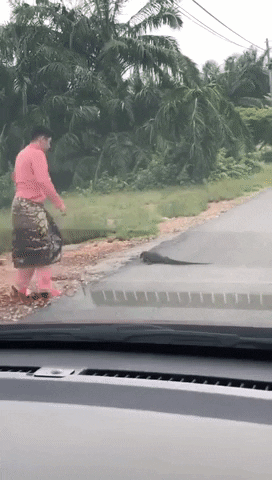 Here's the full video:
The person who posted the video did not indicate where this happened but it certainly was a pleasant sight to see.
Thank you for taking time out of your day to help the poor monitor lizard!
Also read: Kakak Bomba Rescues Doggo From Genting Hillside Whose Head's Stuck In Plastic Container