Our Childhoods Were A Lie! This Is How You Should Play With The Spiral Pole At The Playground
Before the emergence of smartphones, as kids, most of us would go to the playground every day to play with the swings, slides, see-saws and many other contraptions the playground has to offer.
There is a specific spiral pole that is always attached to the slide set and back then we would always climb it. However, a TikTok video uploaded by user @handsoffmyworks has gone viral showcasing how this pole actually works. Let's just say that we want to go to a playground without kids to try it out. 
In the video, we can see a few kids queuing up to get down from the spiral pole. The children sit on the top of the spiral pole and turn themselves. Then gravity and physics take over and they are spiralling all the way down.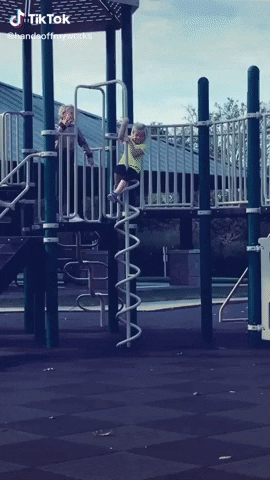 This little trick definitely messed with our minds a little. However, a playground is for the children to express their creativity and so, we were only doing it our own way back then!
Did you spiral down the pole when you were younger or did you climb it like the rest of us? Let us know in the comments!
Also read: Woman Shows How To Close A Cereal Box Correctly & Netizens Are Losing Their Minds