What If The Covid-19 Virus Was Meant To Wipe Out The Human Race?
Note: This article is an independent opinion piece contributed to WORLD OF BUZZ and does not represent the voice of the publication.
So, I have this theory, that the coronavirus is here to well, how do I put this lightly. Kill off all human beings.
Hear me out.
Just like how, once upon a time, the dinosaurs were wiped out only to give way for new life on earth, I believe that this virus could have been set in place by mother nature to cause the extinction of the human race. Here's why.
Rapid urbanisation
As according to The Guardian, Kate Jones, chair of ecology and biodiversity at UCL; and her team had previously discovered that out of 335 diseases that emerged between 1960 and 2004, at least 60% of them came from animals. But, don't blame the animals.
Jones blames these zoonotic diseases on the changes we're creating to the environment and human behaviour in general.
Our disruption of jungles and rain forests driven by logging, mining, building roads and rapid urbanisation due to our population growth puts us in close contact with animals.
"It's a hidden cost of human economic development. There are just so many more of us, in every environment. We are going into largely undisturbed places and being exposed more and more. We are creating habitats where viruses are transmitted more easily, and then we are surprised that we have new ones," said Jones.
Disease ecologist, Thomas Gillespie also pointed out that humans are the ones creating conditions for the spread of diseases by reducing the natural barriers between host animals and themselves.
"Major landscape changes are causing animals to lose habitats, which means species become crowded together and also come into greater contact with humans. Species that survive change are now moving and mixing with different animals and with humans," he said.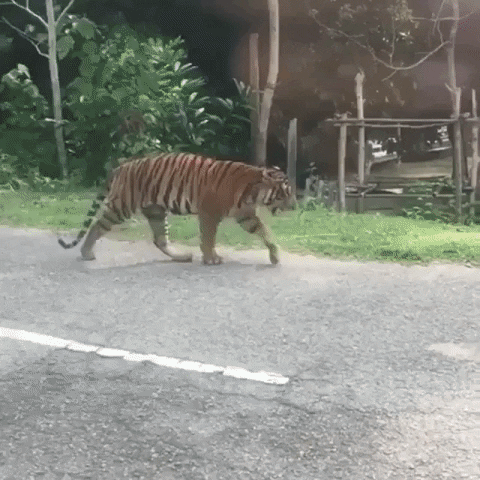 So when you consider this, it all comes down to two things. Humans and our need for constant evolution of our infrastructure. The fact that we are taking up more space than we need to or was even supposed to, so that we can build more malls, more stadiums and more condominiums is truly ridiculous. Why?
Because there are a wasteland of abandoned construction projects scattered all across not just Malaysia but the whole world. Yet, instead of re-purposing those locations for whatever the current need is, we just cut down more trees and take lands as though it was our to begin with.
Disrespect towards animals
We never considered the fact that we're sharing the planet with animals, so when we take up their space, we not only leave these animals without a home, but we also surround ourselves with the products of their environment.
And obviously, with no place to go, the animals that survive the vicious taking of their lands will eventually wander into nearby neighbourhoods and towns where they'll either meet the same fate as the animals that died when the trees fell, or they'll be caged up in zoos.
If someone were to come up to you and go, "Hey! I'm going to take your house, okay? We're going to build an SO-FO-GO-FLOW-WHATEVER-PLEX on this land," you'd probably fight for your ownership over the land because you have that right and eventually settle on a sum of cash.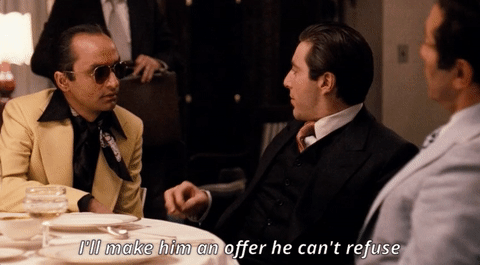 But these animals were never given those rights to their lands and habitats, simply because they're not human. And that's just plain not fair.
So, we've taken up more space than we should. That's not all we've done.
The product of our existence
We could have at least taken care of what we've stolen but noooo. I'm not even going to start on littering and our general lack of efficiency when it comes to waste management and let these pictures speak for themselves.
But let's talk about our use of air conditioning. The whole purpose of air conditioning is because it's hot outside but it's getting hotter outside because we use so much air conditioning!
Air conditioning uses and releases chlorofluorocarbons, which in turn, damages the ozone layer, allowing more sun through and at the end of the day, we're just going to end up burning our planet to the ground because we wanted to stay cool inside.
So, we took something that looks like this..
And we turned it into this…
And when we get tired of it, we'd go hang out at a place like this…
And tell people how much we love nature and then we do this…
And we're surprised when things like this happen.
There's no denying it at this point. There are 8.7 million identified species alive, and we're the only one that's destroying our planet.
We're like the annoying kid in class that ruins the field trip for everyone else.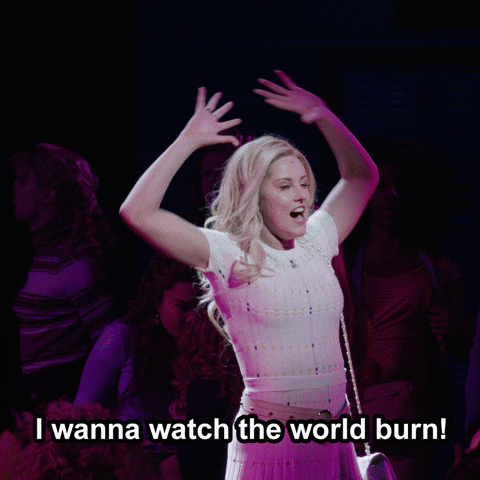 The death of the human race
So, it begs the question. What would happen if that kid was kicked out of the class?
Ever since Covid-19 lock downs have begun, human activities have severely decreased, causing chain reactions all over the world. Multiple news platforms have reported clearer skies and fresher air, animals are reappearing again.
Mother nature is flourishing and she's taking back what's hers.
For far too long, humans have gone without a single regard for other living beings on this planet (and for the planet itself) and we're about to face the consequences of those decisions.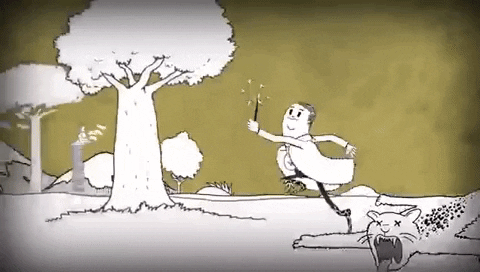 Hence, for someone who's constantly seeing these mistakes being made, it's only understandable to believe that the coronavirus is the fruit of our selfish tendencies. And mother nature has had enough.
But unfortunately, mother nature's wrath is sadly not match for us as there's a high possibility we'll be making it out of the Covid-19 outbreak in months to come as we stay in lock down. Until then, the earth will continue to flourish and we'll have a choice to make.
The potential danger
Right now, thanks to the lack of our presence, our planet is healing, but once these lock downs are over, there's a possibility that we may cause a rebond effect that could eventually lead to catastrophic events.
As according to Human Rights Watch, the global financial crisis of 2008 caused a worldwide decreased of CO2 emissions from fossil fuel combustion and cement production by 1.4%, only to rise by 5.9% in 2010. If we don't change our ways by the end of the Covid-19 outbreak, simple patterns can form that would eventually, one day lead to, you know…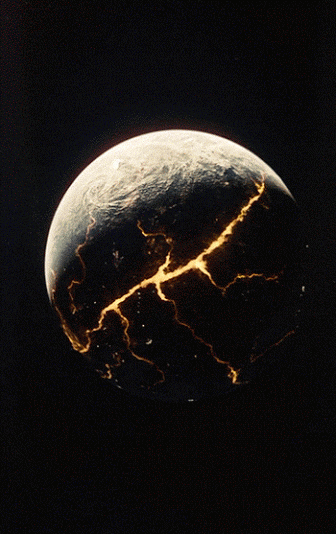 The choice
We can either choose to destroy the entire planet for all living creatures or to change our ways and live a happy life with our loved ones.
Or, there's the third option which is if we're too stubborn to change our ways and be less greedy every once in a while, we should just succumb to the Covid-19 virus and give mother nature a shot at redemption without us, being viruses ourselves.
And, I mean, what's so wrong with the planet looking like this, right?
Finally, in the words of the amazing Jane Goodall, "It is our disregard for nature and our disrespect of the animals we should share the planet with that has caused this pandemic."
So, the choice is yours.
Death, destruction or making a difference?
Also read: Second Ozone Hole Of Record Breaking Size Reported Over The Arctic By Scientists