Woman in Johor Seen Stealing Strangers' Letters, Allegedly Gathering Information For Scam
Most of the time when you think of protecting your home from thieves, you lock your cars and install security systems in your houses.
But with all those measures, there is still one thing that left unprotected from shady people. Your mail.
The MyWatch (@My_CrimeWatch) Twitter page took to their account to showcase a video shared by a netizen where apparently, a Vietnamese woman went around a neighbourhood in Johor sticking her hand down people's mailboxes and stealing their letters.
Wanita dipercayai warga Vietnam ini selongkar peti surat & ambil semua surat di Taman Pelangi, Johor Bahru. Tak pasti apa motifnya berbuat demikian. pic.twitter.com/2CIjzdSrdR

— MyWatch (@My_CrimeWatch) February 26, 2020
They wrote, "This Vietnamese woman is believed to be unloading mailboxes and stealing letters in Taman Pelangi, Johor Bahru. Not sure what her motive is."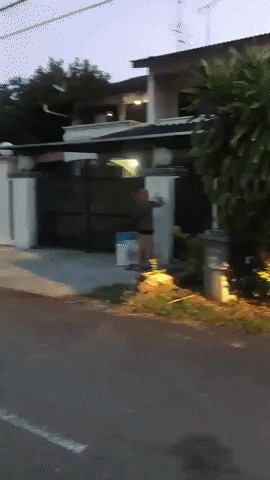 The woman could be seen sticking her arm into a mailbox and feeling around for letters. She also peeked in to check for letters before moving onto the next house.
Netizens were quick to comment on what they think her motive is.
This comment goes, "Maybe she's looking for scratch and win tickets."
This comment says, "She wants to pay their bills."
This comment reads, "She could be collecting information for scam cases."
Nonetheless, whatever her motive is, it's a crime to steal other people's letters, hence we hope that someone stopped her and returned the letters before she can do whatever it is she wanted to do with them in the first place.
We hope that she's caught by the authorities soon before she moves on to other neighbourhoods.
MyWatch's posting has since garnered over 137 retweets.
Had a similar experience? Let us know in the comment section.
Also read: M'sian Lecturer's Conversation With International Student Shows Why M'sia Is Truly A Peaceful Country