You Can Buy Practically Anything Online, Even A Vietnamese Bride!
We know that Valentines day falls on February 14th, but what about the lonelies out there?
Well, in case you didn't know, 11/11 marks the day for singles. Yes, there is actually a Singles day!
This year, one of China's online shopping giants, Taobao featured a very unorthodox product on their webpage..
Vietnamese brides on sale for the low, low cost of 9,998 yuan (RM6,900).
The seller was a entrepreneur named Wang Xiao Xi's Gift Shop, which boasted more than 2,500 other items in the last 30 days. The seller's top selling product was socks being sold at 1.6 yuan a piece.
However, the listing for the brides vanished around 4:30 p.m, disappointing a few male buyers.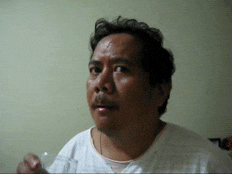 It wasn't clear if the ad was taken down by Taobao or if they were simply sold out of women.
Buying a Vietnamese wife in China is not unheard of. In fact, it's quite common.
Business Insider outlines a story of Chinese men in Henan who have been known to buy Vietnamese brides for about 20,000 yuan (RM13,600). The women sometimes seem quite satisfied with the relationship because of better economic prospects in China. However, others have been known to try to run away, infuriating Chinese husbands who sometimes spend 100,000 yuan (RM68,000) on their brides, leading to lawsuits against matchmaking companies.